Chat rooms online - The new era of online dating
Posted by James, 08 Mar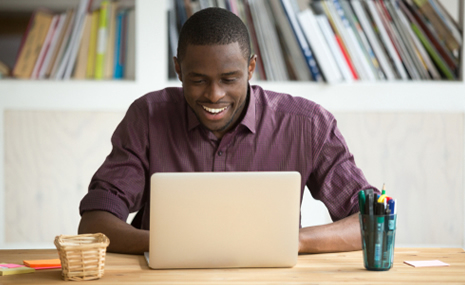 If your online dating website is not providing you with the online chat capability, dude, you are getting a raw deal.
Having chat rooms online is the in thing. It is what elevates an online dating site's capabilities. Now if you want a faster way of establishing a connection online, then the sure way to go is to chat with women.
Find your soulmate on InterracialDatingCentral










There are various chat rooms you can find. Most dating websites usually have public and private ones. With the private ones, you can choose the people to talk to. The public ones usually are just that… public for any member to join in.
So what makes these rooms the in thing?
Now, the easiest way to pick someone's brain is through these rooms. You can make an instant connection with someone based on their kind of thinking. This is because, normally, they function as discussion forums. One might start out a topic and people contribute.
You can connect with a woman this way.
The thing with these rooms is because they kind of provide a freer way for one to express themselves as opposed to private chat. So if you are keen, you can actually tell a lot about someone based on how they respond to the discussion.
Don't waste time… Take it private
If you like how a woman is expressing themselves, then don't waste time. You already know how their train of thought is. You enjoy it. Now this will definitely make your opening line to the private live chat easier. How about lead with something as simple as "Your way of thinking is very impressive. I like how you expressed yourself with that discussion".
If there is one thing women love more than being complimented on their beauty, is being told how great thinkers they are. Already, you have scored points because you have been paying attention to the discussion. And what is sexier than a man who is willing to listen to what the woman says?
One thing that sets chatting apart from other ways of communication is how fast the response is. With chat, you can tell from the get-go whether someone wants to talk to you or not. So if someone isn't giving you airtime, you can stop wasting your time on them and move on to the next one.
If you do score, you are definitely going to have an easier time talking to her as the chatroom has already broken the ice for you.
Show an interest in her
Yes, I agree you two have the discussion topic to start with. Don't drag it for too long. Tell her "Enough about that topic. I just want to get to know more about you". Then ask her questions about herself, her likes…
Ask open-ended questions that can maintain a conversation as opposed to that that require a "Yes" or "No" answer.
My advice for men looking to chat with women on a dating site is to try out these public chat rooms. They can provide the perfect icebreaker and make it easier to form a connection with this woman whose mind has blown you away.
2 responses to "Chat rooms online - The new era of online dating"
Leave a reply
You must be logged in to post a comment.