Can we be honest about interracial dating to one another?
Posted by James, 06 Jan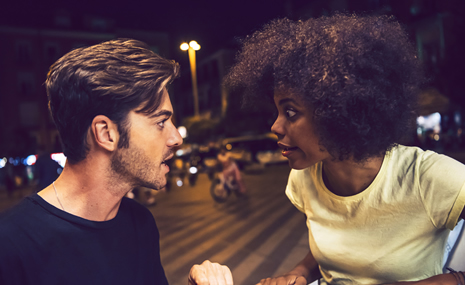 In this era of identity politics and race, it's hard to be sure whether we can honestly speak our minds when talking about interracial relationships to one another. Most of us find it difficult to express our thoughts on love and race. Some things are actually quite sensitive.
With the internet and pop culture, people are becoming more expressive. So we have a more complex understanding of attraction and race. Speaking of attraction and desirability, people are now shedding light on how Asian men are as sexy as men from all other races.
Find your soulmate on InterracialDatingCentral










When it comes to discussing love and race between couples, its a pretty sensitive topic to navigate, especially with racial identity and race being the most popular topics on social media and the news.
There are some people in interracial relationships with white people who find themselves questioning their relationships and desirability. Then there are times you find yourself protecting your spouse from your judgmental family and find it hard to address this issue with one another. There is the issue of fetishizing a certain race that has been brought to the limelight which sometimes, might make one wonder whether someone is really attracted to them or the person is objectifying them. And then there is that inner voice that might make you feel that you really are betraying your race by dating interracially.
So today lets use this platform to candidly express our thoughts. Is it that you need to talk to your spouse about race? Are you just looking for a place where you can talk freely about things you can't tell your spouse? Are you looking for a space to express yourself freely without having to get defensive about why you are in an interracial relationship? Well, the floor is yours. Let's hear it...
48 responses to "Can we be honest about interracial dating to one another?"
Leave a reply
You must be logged in to post a comment.