Are Submissive Men Attractive to Women
Posted by Ando, 01 Mar 17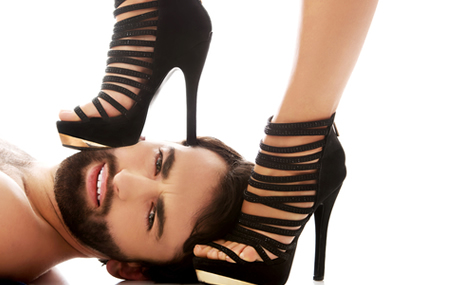 Submissive
Most men like submissive women. Much as times have changed, people don't really expect women to act in this way. However, there are men who find the quality in a woman attractive. What if we flip the switch? Do women find submissive men attractive? In black, white Latino or even Asian interracial dating things are no different...
Well, there are two ways to look at it. There is the behavioral/emotional submission where a man would do anything to please the woman. Such a man will cook and pamper his woman. This is the kind of man who will even wash your feet in a heartbeat. He will say yes to whatever request you have.
Your perfect partner could be online right now...
What are you looking for?
There are women who like their men like that. But much as we want men to do stuff for us, I prefer my men to show some bit of masculinity. A woman needs a man who has a brain of his own; a man who says 'No' once in a while.
Then there is the appeal of a sexually submissive man. This submission describes BSDM. This is when a man prefers or allows the woman to sexually dominate him. It's like the master-slave kind of thing but in the bedroom. Here, the man plays the submissive role.
Some women like taking charge in the bedroom. They like it when their man plays such a role. You might even say that they find this quality very attractive in a man. Such sexual activities include bondage, spanking, blindfolding among other things. And these are things the woman does to the man.
There are some men who get off on such sexual activities and games. In other cases, you might find a man letting the woman penetrate his butthole with a dildo or strap-on.
Male sexual submission has no bearing on a man's masculinity. It's just a kink. Some people usually see this kind of thing as a pitiful or shameful thing. Well, it shouldn't be viewed that way. It's just a preference. So if you meet a guy who is into such a thing, that shouldn't give any woman a reason not to give the relationship a chance.
Female dominance can be such a sexy thing. And if your man is man enough to let you inflict pain on him, more power to you. I say go for it. It's not something to be uncomfortable about. However, the media's projection of it as filthy is wrong.
The question of whether a woman can be attracted to a submissive man boils down to choice.
1 responses to "Are Submissive Men Attractive to Women"
Leave a reply
You must be logged in to post a comment.