Are Friends with Benefits a Myth?
Posted by James, 17 Mar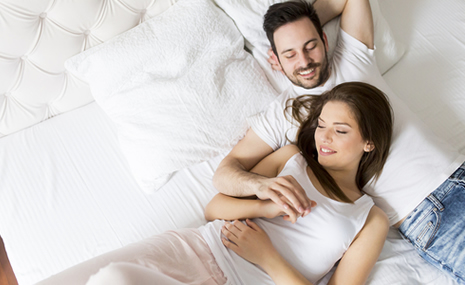 Friends with benefits
The relationship of friends with benefits has become increasingly popular. What underlies this attraction? And is it a relationship that is beneficial?
Find your soulmate on InterracialDatingCentral










The answer to this is far from clear. One of the biggest myths of our generation is the idea that we can have friends with sexual benefits. We are tricked into believing that this is something that can actually work and conclude with no hurt feelings.
If you love someone enough to call that person a friend, and you're attracted to that person enough to sleep with him or her, you should probably be DATING each other. No one wakes up and decides sex is just sex or making out is just making out. No one wakes up and announces over coffee, "Today, I'm going to fall head over heels in love with someone I'd never marry."
Feelings are inevitable.
Someone is always going to catch feelings in a friends-with-benefits deal and those feelings will, more often than not, be one-sided. How could you not? This person is your friend. That's the kind of stuff relationships are made of. This is what makes it hurt about ten trillion times more when the feelings aren't mutual.
You expect more from your friends.
Friendships are not casual. Outside of hooking up, the two of you already have a foundation of respect. Friends are meant to respect one another. A friendship comes with inherent expectations and strings. You can't just ghost your friend. You can't just let it fizzle; there's a whole other dynamic to your relationship that won't allow for that.
Rules of play
The "rules of play" are gray and ambiguous. Are you supposed to wait until he calls her? Or vice versa? Or is it open-ended?  And at what time of day/night does it apply? And how many times can he/she say "I'm busy", (which is rejection) before the other person feels disrespected and bows out?
One person can end up more emotionally invested in the relationship than the other and wants "more". Can they watch movies together or go out for dinner too? Or is it strictly sexual and only to transpire at one person's house? What are the boundaries for sharing other aspects of their lives: work, family, love/sex, interests, dreams etc.?
It's a million times more awkward when it's over.
The beauty of most casual hook-ups is that you never have to see that person again after the relationship eventually fizzles out. This is absolutely not the case with two people who were friends before they entered their friends-with-benefits deal.
Chances are, this person is in your group of friends. It's not about if you'll see them. You're definitely going to see them.
The question is when. No matter how "amicably" you ended things, one person's heart will break all over again if you're in the same room together. The other person will endure the agonizing guilt of making a friend feel that way. Simply put, it's an awkward situation.
Ultimately, you're bound to be disappointed if you enter into a friends-with-benefits relationship with a friend who you're secretly hoping becomes something more. In my conclusion, I believe friends with benefits is a myth.
Responses to "Are Friends with Benefits a Myth?"
Be the first to leave a comment
You must be logged in to post a comment.