Apple's Gender Equality Emojis Added on iOS 10
Posted by Ando, 08 Aug 16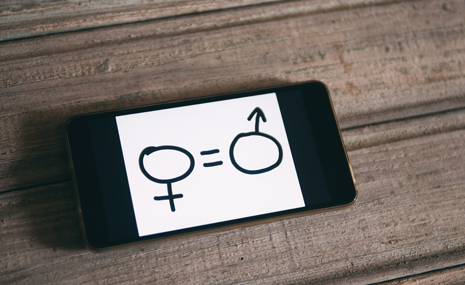 The new iPhone emojis on i0S 10 are more diverse and more representative of the U.S. population. This happens 5 years after people lodged their complaints about the previous iPhone emojis.
Having teamed up with Unicode Consortium, Apple have provided their users with more than 100 new emojis which are more gender diverse - working women and female athletes have been featured in the emojis for Apple's next mobile operating system, iOS 10 expected to be available next fall. Also included is the pride flag emojis, single parent emojis, as well as replacing the the pistol emoji with a bright green squirt gun.
In November there were complaints about the lack of single parent emojis; seeing as single parents are such a huge fraction of the U.S population. As per the Pew Research Center in 2013, 34% of kids in the U.S. come from single parent homes.
Your perfect partner could be online right now...
What are you looking for?
With 40% of the world's workforce comprised of women, the professionalism of women needed to be portrayed in the emojis to add on to the dancer-emojis, brides and emojis of women flipping their hair that have been. Women are now also portrayed as athletic - perfect timing with the Olympic games going on in Rio. The pride themed emoji representing gay rights had also been a long time coming.
Responses to "Apple's Gender Equality Emojis Added on iOS 10"
Be the first to leave a comment
You must be logged in to post a comment.