Amber Rose finally shares her thoughts on ex Kanye West's divorce from Kim Kardashian
Posted by Leticia, 20 Jul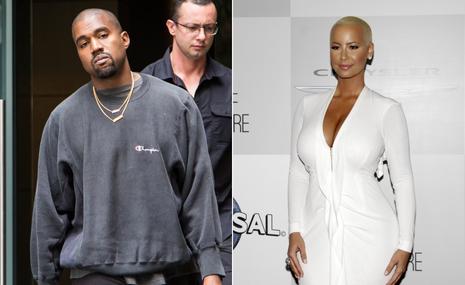 A lot of people were shocked when Kim Kardashian filed for divorce from Kanye West in February last year. But Amber Rose, who used to date the rapper now known as Ye between 2008 and 2010, was not one of them!
"Of course I saw their divorce coming," the 38-year-old model confessed on the It's Tricky With Raquel Harper podcast.
Find your soulmate on InterracialDatingCentral










"I have my own, I don't want to say 'feelings' for him, because that sounds like it's a positive thing for Kanye, but I have my own issues and feelings, how I feel about how our relationship was," she continued.
"I always hoped for the best for them. I never had any ill feelings, like 'I hope they get divorced' or 'he's going to get his day.'
"I was kind of just happy in my marriage with Wiz Khalifa or even after, just doing my thing. So I never really thought about it much.
"But when they finally got divorced, I was like 'mmm.'
"She seems happy now though, with Pete. She seems really happy."
That's not all Amber had to say about Kim on the podcast, either, as Raquel Harper also pointed out that the ladies share the same birthday. Although, according to Amber, being born on October 21st is probably the only thing they have in common…
"I think you can be similar as far as birthdays, but we grew up completely different," Amber said.
"I grew up poor in Philly, I had to hustle and struggle. Her life was very privileged, with money and being out here in LA — which is cool."
We wonder if Kanye West will have something to say about Amber's latest comments…
Responses to "Amber Rose finally shares her thoughts on ex Kanye West's divorce from Kim Kardashian"
Be the first to leave a comment
You must be logged in to post a comment.