Adele tells Elle she's "obsessed" with boyfriend Rich Paul!
Posted by Leticia, 21 Aug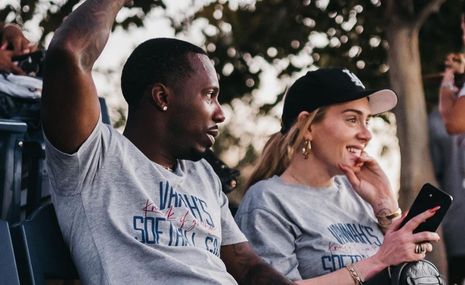 Adele couldn't stop gushing about boyfriend Rich Paul in her latest interview with Elle magazine!
In the new interview for the magazine's October 2022 issue, the 34-year-old Easy on Me singer opened up about a number of different topics, including the real reason she canceled her Las Vegas residency earlier this year, and her plans for the future with the 40-year-old sports agent; the latter of which understandably got our attention the most…
Find your soulmate on InterracialDatingCentral










"I've never been in love like this," Adele confessed.
"I'm obsessed with him," she added, before saying that she "definitely" wants to expand her brood and give nine-year-old son Angelo a little brother or sister in the near future.
"I definitely want more kids," she revealed.
"I'm a homemaker and I'm a matriarch, and a stable life helps me with my music.
"But right now, all I got in my brain is Vegas. I wanna f***ing nail it."
When asked if she wants to get married again, Adele said without any hesitation, "Yes, absolutely!"
And the Oscar-winner even addressed the ongoing rumors that she and Rich Paul are engaged…
"Well! Well. Well, I'm not married," she laughed, once again reiterating, "I'm not married."
"So… are you engaged?" the interviewer asked; to which Adele said: "I'm not married. I'm not married!"
"I'm just in loooove! I'm happy as I'll ever be. I might as well be married."
However, she later told the mag in far clearer words that she and Rich Paul aren't engaged (but do we believe her?!)…
"I'm not engaged. I just love high-end jewelry, boy!" she said.
Whether we believe her comments about the engagement or not, it's clear to see that Adele and Rich Paul are a fabulous couple, and we can't wait to see what their future holds!
6 responses to "Adele tells Elle she's "obsessed" with boyfriend Rich Paul!"
Leave a reply
You must be logged in to post a comment.