8 best icebreakers while chatting with women
Posted by James, 16 Mar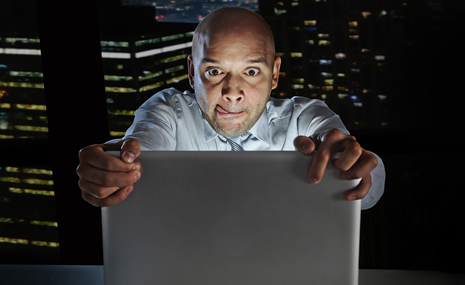 When it comes to online dating, there are quite a number of people who have trouble when it comes to approaching women. Either they get cold feet and get it all wrong or they just have no clue about how to go about it.
Most men usually say it's hard to chat with women online because women are quite complicated. You just never know how to do it right. But we can't run away from it as online chatting has become one of the most popular features that dating sites are providing. So if your opening lines aren't right, then it's about time you got them right. It's the only way you can have a break-through online.
Find your soulmate on InterracialDatingCentral










There is nothing to be scared about. For one, you have privacy working to your advantage. Unlike approaching a woman at a bar, talking to women online is much easier because the humiliation is less. It's not in the public domain.
The other advantage is that you have time on your side to come up with a great ice-breaker. You can type or search for some of the ones that have worked for others online. And the online has quite a number of them… Some even funny. Standing out is very important.
How hard is it to start a conversation that gets responses?
Well, below are some 8 great ice-breakers you can that you can try out with women that guarantee responses and create a great conversation with a woman.
1. I am also…
The key here is to go through someone's profile and mention something that they have written about themselves. For instance, "I am also quite nerdy", or "I am also into movies." This proves to someone that you took the initiative to read their profile and actually find something that you have in common.
2. Compliments
'Wow! That smile of yours can really light up a room". Be that specific as opposed to telling a woman that she is cute. Everyone loves compliments.
3. Tell me two lies and a truth
Now here, you ask your interest to list two things that are lies about themselves and one that is true. Then you guess which one is true. That will definitely get the conversation when they ask why you picked your answer
4. What are you reading lately…
Well, again you have to have read ones' profile to nail this one. This can also be tied to "What have you been watching lately". It shows that one has taken a keen interest in someone's hobbies.
5. Pet comments
"Is that dog yours? Oh… So cuddly". I am sure the answer will be, "so you are a dog person too"? Bingo!
6. Where would you recommend for a vacation?
People love traveling. And if they love it, then they will always want to talk about the places that excited them most.
7. Quick question…
"What is your best taco joint?" "Pizza or Taco"? Such short questions are quite interesting as they are always followed by "Why"?
8. "What drink is that?"
Well, if someone has posted a pic of them having some cocktail or some food, ask what is? If it's the food, say "Whatever you are eating looks too delicious. What's it made of"?
Always remember, that for it to happen, you just have to do it! I am sure the above opening lines will assist you in creating a great conversation with your potential mate.
5 responses to "8 best icebreakers while chatting with women"
Leave a reply
You must be logged in to post a comment.