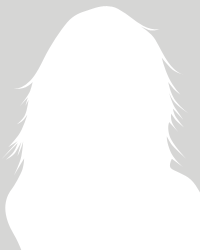 ablonde4u
Woman, Aged 31 in USA, Colorado, Castle Rock
Looking for a: Man, Aged 28 - 35, Black/Mixed (Preferred)
"Oh, the possibilities!"
My ethnicity is

White

Height

5'7"-5'11"

Status

Single

Seeking

Friends/Long-term
Body type

Other build

Have children

Children at home

Smoking

Hate smoking

Drinking

Never drink
Flirt
Favorite
IM
"I Have Found Him."
Thanks to everyone for their response, but I have found the man that I have being looking for my whole life. I wish each and everyone the best of luck, I hope you each find the one that you are searching for. Everyone deserves to be as happy as I am! read more
Wflkn4bm,
South Carolina, United States
More members
How would you describe yourself?
I have a stable career. I love having fun and I am typically up for doing anything at least once. I have a wide array of interests but my life is centered around my child and faith. I enjoy dining out and have a competitive streak in me. I don't frequent bars but enjoy an occasional comedy club or movie. I don't want any pressure and prefer the idea of seeing how we get along as friends and if the connection is there, I would be open to exploring the possibilities.
I am looking for...
You are gainfully employed and I prefer someone who is well versed in many areas. You are outgoing and value healthy communication and maybe even some innocent banter at times. I am attracted to strong men with some traditional values (chivalry isn't a foreign concept for you). It is important that you have a belief in God as I am very involved in my faith. Good with children and at minimum likes dogs. As for looks: I am attracted to TALL (over 6 ft). Most importantly you like to have fun and spend time together.

About Her
Starsign

Virgo

Want children

Want children

Eye color

Hazel

Hair color

Blonde

Religion

Christian

Occupation

Health

Education

Graduate degree

Ideally I'd live in a

In the City/House in the suburbs/Property in the country/Cabin in the mountains...

My fashion sense is

Dress according to the occasion

My sense of humor is

Witty - I have a razor-sharp tongue/Sarcastic - Dripping with it!/Light-hearted - I like cheerful, gentle fun

When I go to parties

I go with the flow

On a day off, I enjoy

A cultural outing such as museum or gallery/Curling up with a good book/Napping/Lunch with a friend...

I attend religious services

Once a week

When it comes to work

I keep a standard 40-hour work week
Flirt
Favorite
IM
"I Have Found Him."
Thanks to everyone for their response, but I have found the man that I have being looking for my whole life. I wish each and everyone the best of luck, I hope you each find the one that you are searching for. Everyone deserves to be as happy as I am! read more
Wflkn4bm,
South Carolina, United States
More members