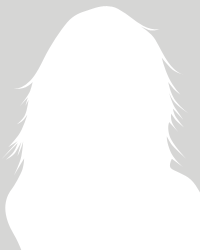 NONONSENSE4U
Woman, Aged 42 in USA, Wisconsin, Milwaukee
Looking for a: Man, Aged 43 - 65, White
"Please, Please read my Profile before contacting!"
My ethnicity is

Mixed

Height

5'1" or below

Status

Widowed

Seeking

Long-term
Body type

Athletic build

Have children

No children

Drinking

Never drink
Flirt
Favorite
IM
"Future Looks Bright"
I have contacted a guy on here and it seemed first not to be anything serious. We kept on writing to each other and I was thrilled about the fact that he seems to be interested in me as a person and was very caring. Then we talked on the phone for 2 weeks every day and got to know each other witho... read more
Kalinka1979,
England, United Kingdom
How would you describe yourself?
Update: Sep.. 4, 2013.. Wow, here I go again... Lol...
Im a young looking 41 year old, very Spiritual, multi racial woman. I'm kind, honest, sincere, and genuine, with a host of other great qualities. I firmly believe its not what you look like on the outside, but what comes from the inside. However, there does have to be some physical attraction. This is what initially drives us in. I am a Hair Stylist, soon to be attending school for Drug and Alcohol Counseling. What you see is what you get, if you get it.:) No Flirts please.. FYI.. For those of you with main pics.. Showing you at a much younger age, looking good, in shape, then to click and view the others, and you look completely different, ( Red Flag) for me, it's very DECEIVING... Take the old photos down, and keep it real. Because what's more important than looks in the first place, is your Character. And posting Old photos shows not only deception, (shows you cant be trusted) , and lack of maturity.
I am looking for...
I'm seeking a good looking, (TO ME) , secure and settled gentleman who takes care of himself, with a great since of style.. Again, looks are not the most important, but there has to be a mutual attraction. An older gentleman who's still sexually able is a must.:) Current dated pics.. Are also a must. No later than 2012, 2013. I recognize lots of faces, so if you contact me you will be blocked. And you might get a not so pleasant note for insulting my intelligence.:) I'm not Blind. Please be open minded, open to distance, and seeking a committed relationship. I'm sorry but I am not a Cat lover, and too many dogs in a home keeps the home stinky... I'm not interested in indulging in an online " Love Affair" , so if you aren't willing and able to meet in a timely fashion theres absolutely NO need to contact me at all. No ties in Wisconsin, so relocating won't be ruled out. But please know, I am not desperate, so anything less than what's mentioned above isn't going to cut it for me.:)
About Her
Starsign

Pisces

Want children

Undecided about wanting children

Eye color

Brown

Hair color

Dark Brown

Religion

Christian

Occupation

Computer related

Education

Some College

Relocation

I'd relocate within my country

Ideally I'd live in a

House in the suburbs

My fashion sense is

Dress according to the occasion

When it comes to work

I work only a few hours a week
Flirt
Favorite
IM
"Future Looks Bright"
I have contacted a guy on here and it seemed first not to be anything serious. We kept on writing to each other and I was thrilled about the fact that he seems to be interested in me as a person and was very caring. Then we talked on the phone for 2 weeks every day and got to know each other witho... read more
Kalinka1979,
England, United Kingdom