When I got married, I happily waved goodbye to my single status.
I never thought for a minute that after just three years of marriage, I would be on a first date ever again.
"The worst part was that it completely demolished my faith in love and marriage."
When my wife and I divorced in December of 2013, splitting up all our possessions wasn't the worst part;
This is a story about how I regained my confidence, learned how to navigate online dating, rediscovered my faith in love and commitment, and found the girl of my dreams.
If you want to learn how to crush online dating, consider this your guide to success.
Let's Start at the Beginning...
The year was 2005.
I'd just come off of 3 years being aggressively single with no plans for commitment.
I loved being young and free.
The dating scene, back then, consisted of meeting people at bars, meeting people at work (for me, restaurants at the time), introductions through friends, and other real world encounters.
Through a friend, I met the woman I would go on to marry.
Fast Forward to 2013...
At the time, I was 33-years old and at the start of my entrepreneurial journey (translation: completely stressed-out and about 20 lbs overweight).
My wife and I had decided to split.
I'll spare you the details since it's neither relevant to helping you win at online dating, nor productive for myself or my ex-wife.
After I moved out I began dating immediately, but this time in an entirely new environment than what I remembered from 2005 and before.
The first change I noticed was ME.
Now I was over 30, which gave me a much larger pool of women to choose from.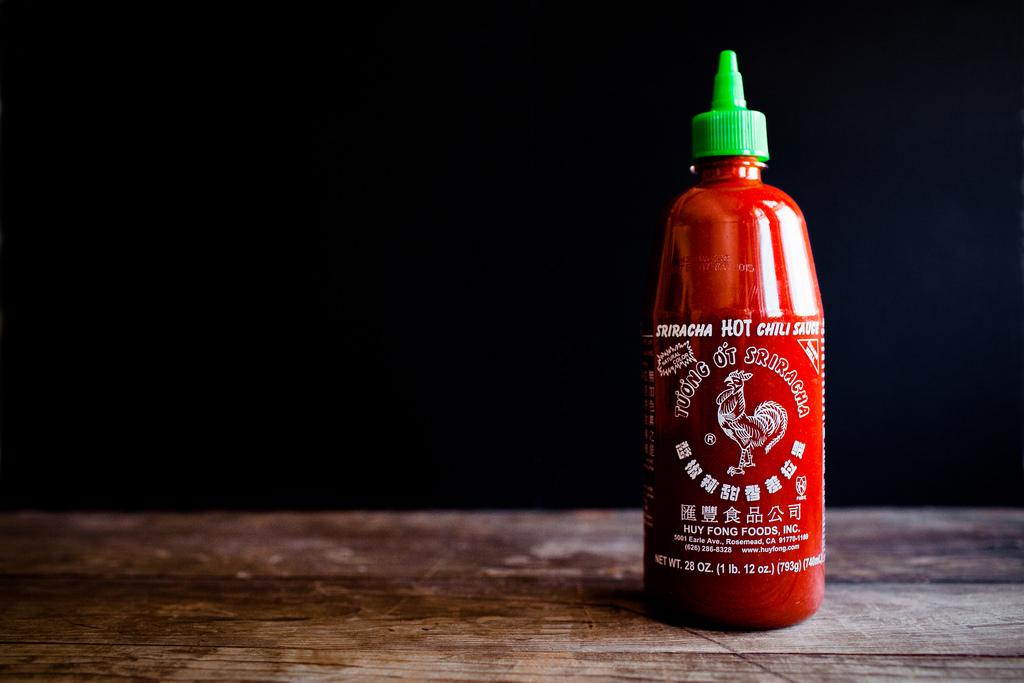 Now I had my own company, which was a substantial step above being a bartender or server.
And now the experience of a serious 8 year relationship left me older, wiser, and with a better understanding of what I did and did not want in a relationship.
The other change was the world around me.
EVERYONE had a smartphone now.
Online dating no longer carried a social stigma, and most of my friends had stopped being single a while ago, and recently started posting ultrasounds on Facebook.
So here I was, a catch, in an ideal position to be a serious candidate for re-marriage.
The only problem was, I wasn't interested in anything serious. All I wanted was to fall back into being aggressively single.
Time to Start Swiping Right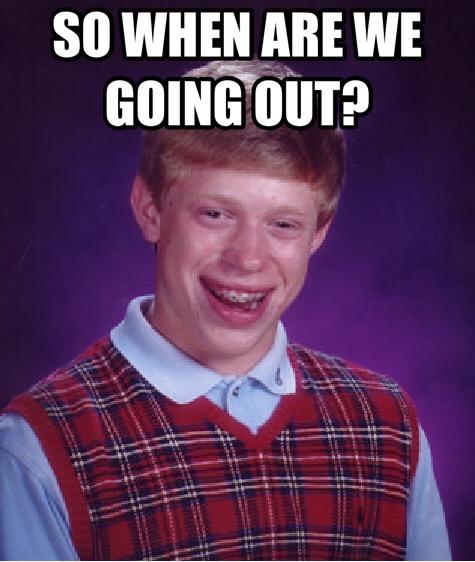 I immediately noticed that meeting people was far more difficult than in the past.
So, I turned to dating apps.
At first, I made every mistake you could make. Shirtless selfies, terrible opening lines, bad profile pics, and confusing profile summaries and headlines.
Then, something happened.
As an online marketer, it occurred to me that these online dating sites were a lot like online marketing.
I began testing different headlines, bios, and profile photos. I studied best practices, tried multiple channels (dating sites/apps), and looked for ways to hack each system.
All of this tinkering got me dates. A LOT of dates.
I had weeks where I was booked solid.
I had days with morning and night dates. I got into situations where I had to start using Evernote as a dating CRM because I was confusing what different girls did for a living, where I met them, or where we'd gone out together.
I went on so many dates that I racked up some substantial credit card debt.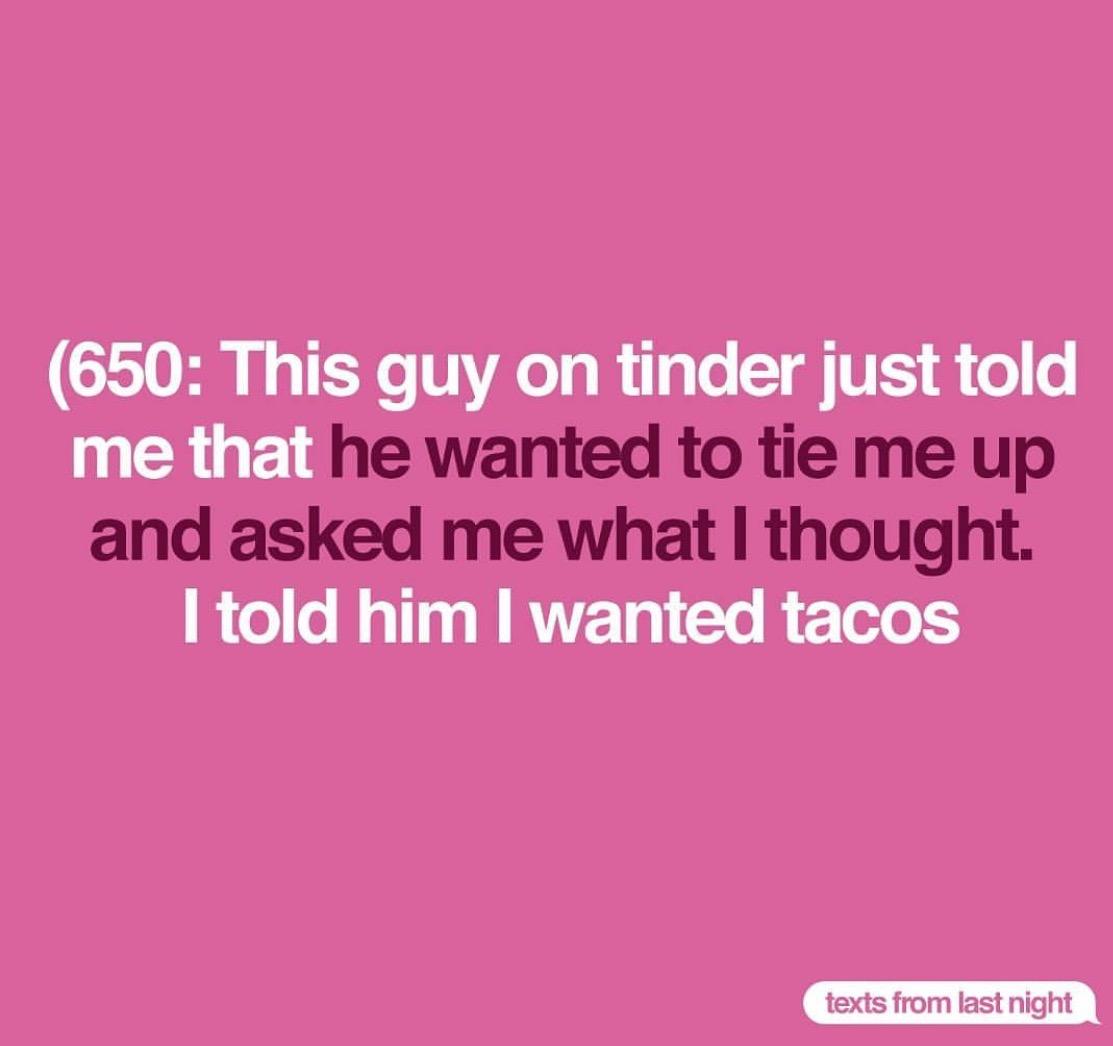 As an aside, most of these were first dates, and I didn't see many girls for more than a month as I was trying to keep my distance emotionally.
To be clear, I'm neither advocating for, nor trying to suggest that casual sex be your strategy or was even mine.
The point of saying all of this is not to try to impress you, but rather to impress upon you that my approach to online dating works in that it yielded results in the form of dates - which is the first metric for gauging success in online dating...
I'm not going to teach you how to become the world's greatest pickup artist; so if that's what you're looking for, you can stop reading.
Anyway, soon after countless dates; both good and bad...
I Fell in Love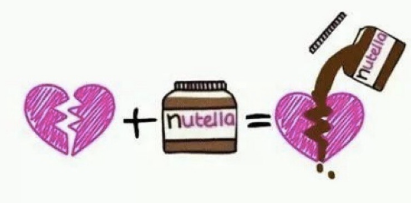 A beautiful girl saw something special in my meticulously-crafted online profile.
I had perfected my opening line - and landed our first date.
Just when I thought I would be closed off forever, that my heart would be eternally "out of service," OK Cupid shot me with one of his gilded arrows.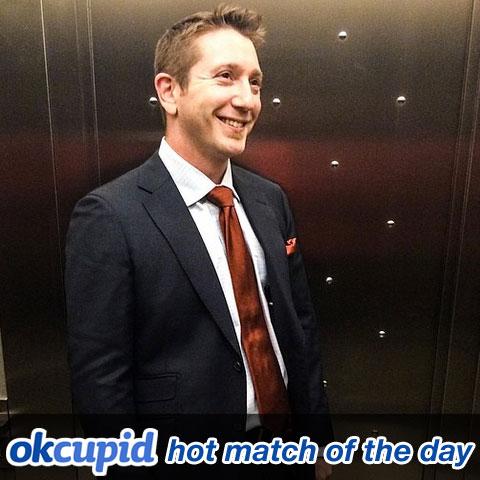 I didn't mean to fall in love.
In fact, I did everything I could not to.
The truth is, it was an accident, albeit an inevitable accident; one that was the direct result of my approach to online dating.
This is something I have gone back and studied and is now part of my online dating methodology.
Average Dude Wins Heart of Knockout Asian Hottie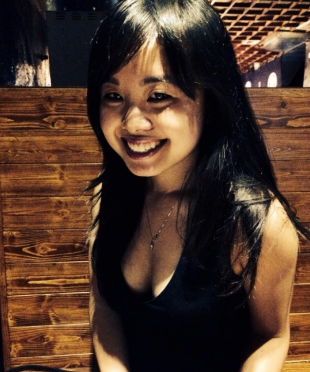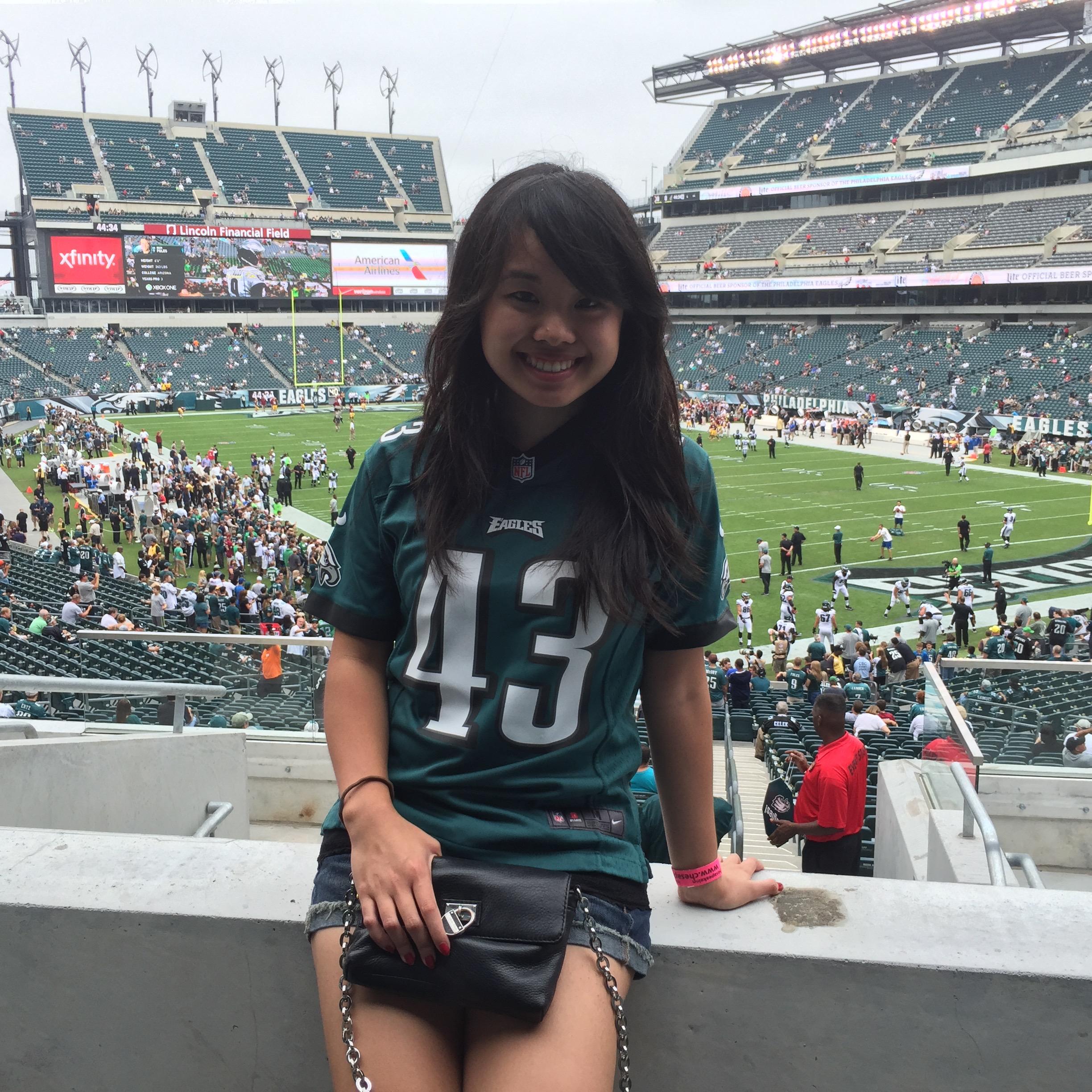 Sure, it sounds like a miracle (and a U.S Weekly headline), but believe me when I say it was not a miracle at all.
It was a data-driven, mathematical strategy that worked perfectly, and there's no doubt in my mind that if I could manage to do this, you can too.
Dating Has Changed
When you think about the mathematics of finding a match, it's staggering to believe that ANYONE finds a suitable match.
And if you're someone who believes there's an elusive perfect match ("The One") waiting for you somewhere out there, that math becomes even more intense.
As I'm writing this guide, there are 7.324 billion people on the planet. Based on a 50% gender split, about 3.67 billion are of the opposite sex.
Now, some of them are immediately out of the pool based on their age or geographical location, unless, of course you're looking for a long distance relationship with a 12-year old in Zimbabwe or a 89-year old in Taiwan.
Let's do some cocktail napkin math. Say, like me, you live in Philadelphia.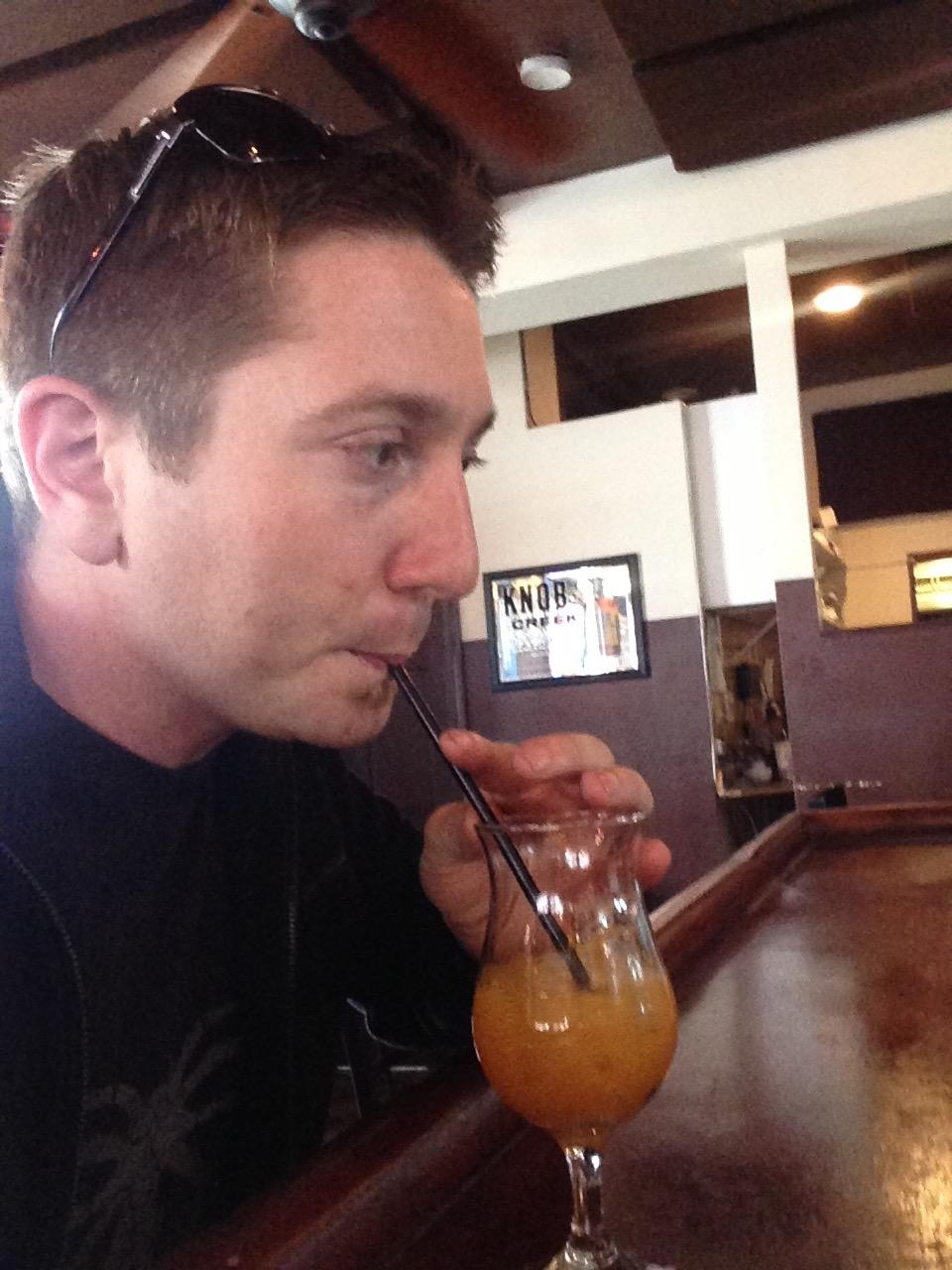 The population of Philadelphia is 1.5 million.
50% are women, so 775,000 possible opportunities.
20% are within my age range, so 155,000 possible opportunities.
Optimistically, I have the chance of running into about 10% of those women in-person or online, which brings our number down to 15,530 opportunities.
Then let's assume that based on what I'm looking for, we get down to maybe 75 possible matches.
So, 75 potential partners IN THE WORLD!
What are the chances, realistically, that any of these 75 would ALSO be looking for a 30-something entrepreneur with a serious comic book obsession?
Could I be in their 75?
When I put it that way it seems like nothing short of a miracle that ANYONE finds love via dating apps.
Yes, the math is totally depressing... yet, millions of people find love every single day. In fact, according to the US Government, more than 40,000 people get married every week- that's almost 6,000 weddings per day in the US alone!
To make my point as clear as possible:
This guide isn't about finding someone or even just anyone; it's about finding what you're looking for.
Online dating opens up new channels to meet people, and allows you to search for what you want based on the meta data in users' profiles.
How I Became "Good" at Online Dating
I knew that if I wanted to be successful, I would have to get serious about honing my technique.
I would have to become an online dating wizard.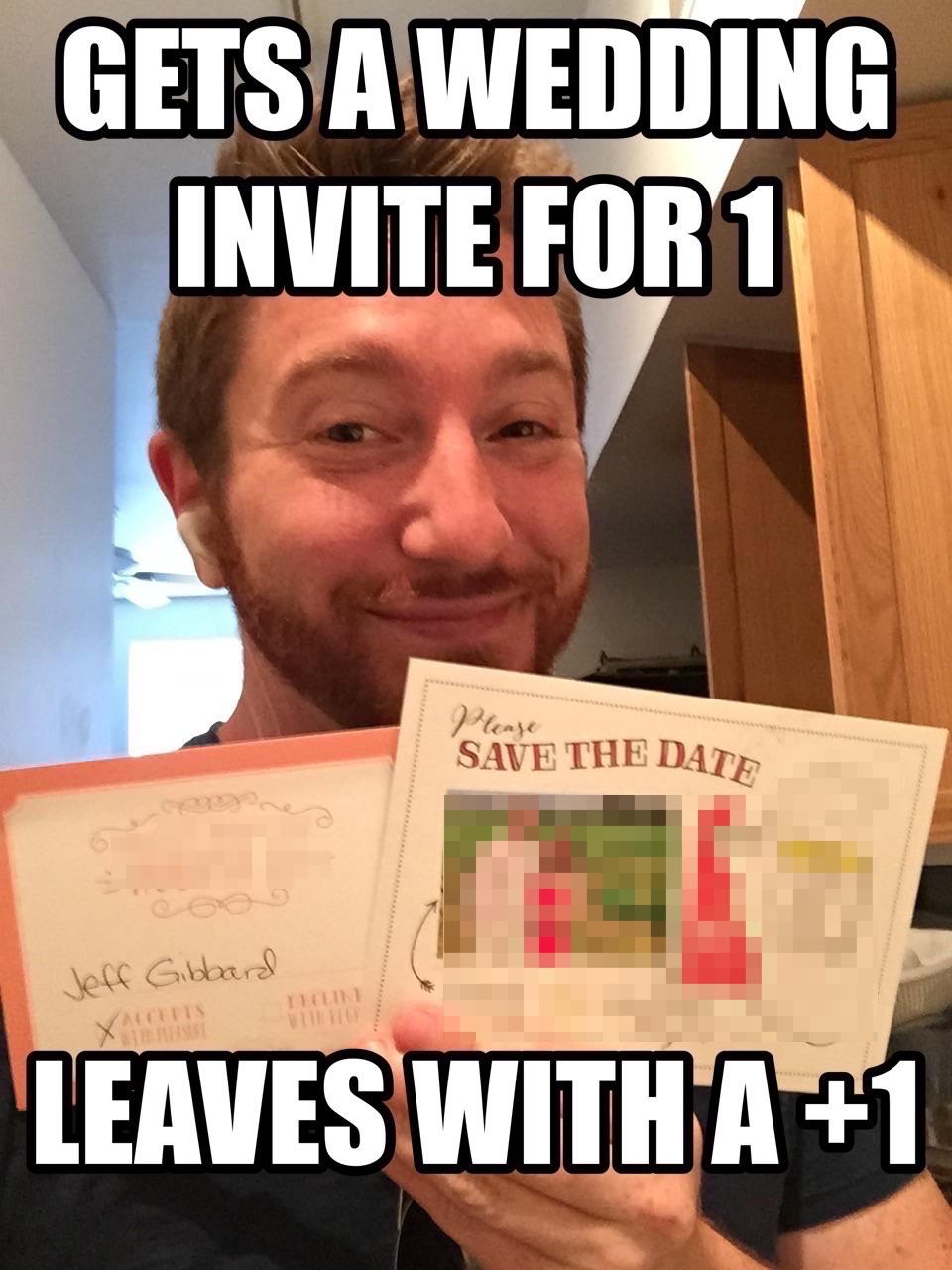 Tapping into my entrepreneurial experience, I spent hours studying the ways in which other people were already winning in the online dating world.
I summarized a list of best practices, and developed a few genius tricks of my own.
I read Beating the Tinder Game by Blake Jamieson, and the post it inspired by Cammi Phan: How I Hacked Tinder.
I saw how both applied the principles of social proof and urgency to get an unmanageable number of matches in a few days or less.
I watched Amy Webb's Ted Talk and applied her spreadsheet methodology to fuel my own quest for knowledge.
I began testing these best practices by applying them across every online dating platform to see what worked where, what tips didn't pan out in my real world analysis, and what needed tweaking.
I read The Game by Neil Strauss to learn about how pickup artists worked.
I also read Pitch Anything by Oren Klaff to learn about the art of the pitch and how the human brain receives information and makes buying decisions.
After working out all the kinks, I compiled my own strategies for winning at online dating. I started looking for new ways to beat the system.
I looked for tricks and workarounds; I constantly updated my profile, my headline, summary, photos, pitch, and routines.
I tested and tested and tested some more.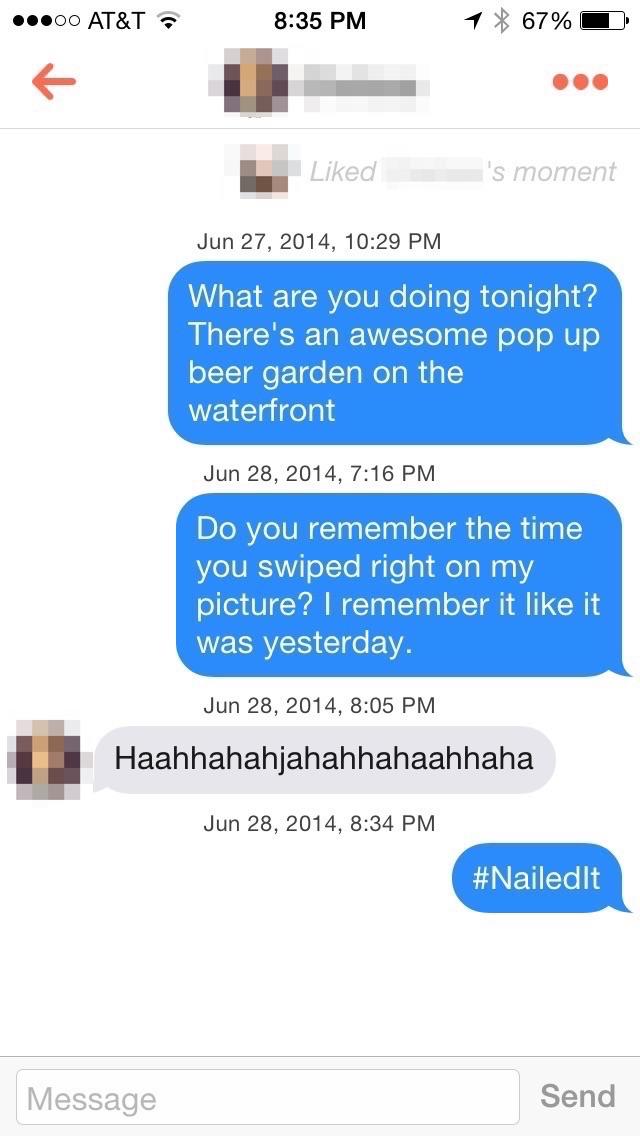 After hundreds of hours of research, I started to connect the dots.
If you want to crush online dating, THE secret to success is this...
"You must fill the top of the funnel with as much targeted activity as possible while incorporating some strict filtering criteria."
A Framework for Online Dating
Today, I run a digital company in Philadelphia.
There are unbelievable similarities between my role as an online marketer and as an (formerly) avid user of online dating sites and apps.
The principles of success on dating sites and digital marketing platforms are almost exactly the same!
With online marketing, there's a ton of trial and error to get up and running, but, once you get the hang of it, it's easy to be a rockstar... you just have to get your strategy right.
Think of online dating from a marketing perspective:
You are a product, and you are trying to reach a target audience.
Your audience has wants and needs, and you have features and benefits that can fill their wants and needs.
If you can implement the right strategy, you can drum up demand, capture the lead, and make the sale...or, in your case, get a date.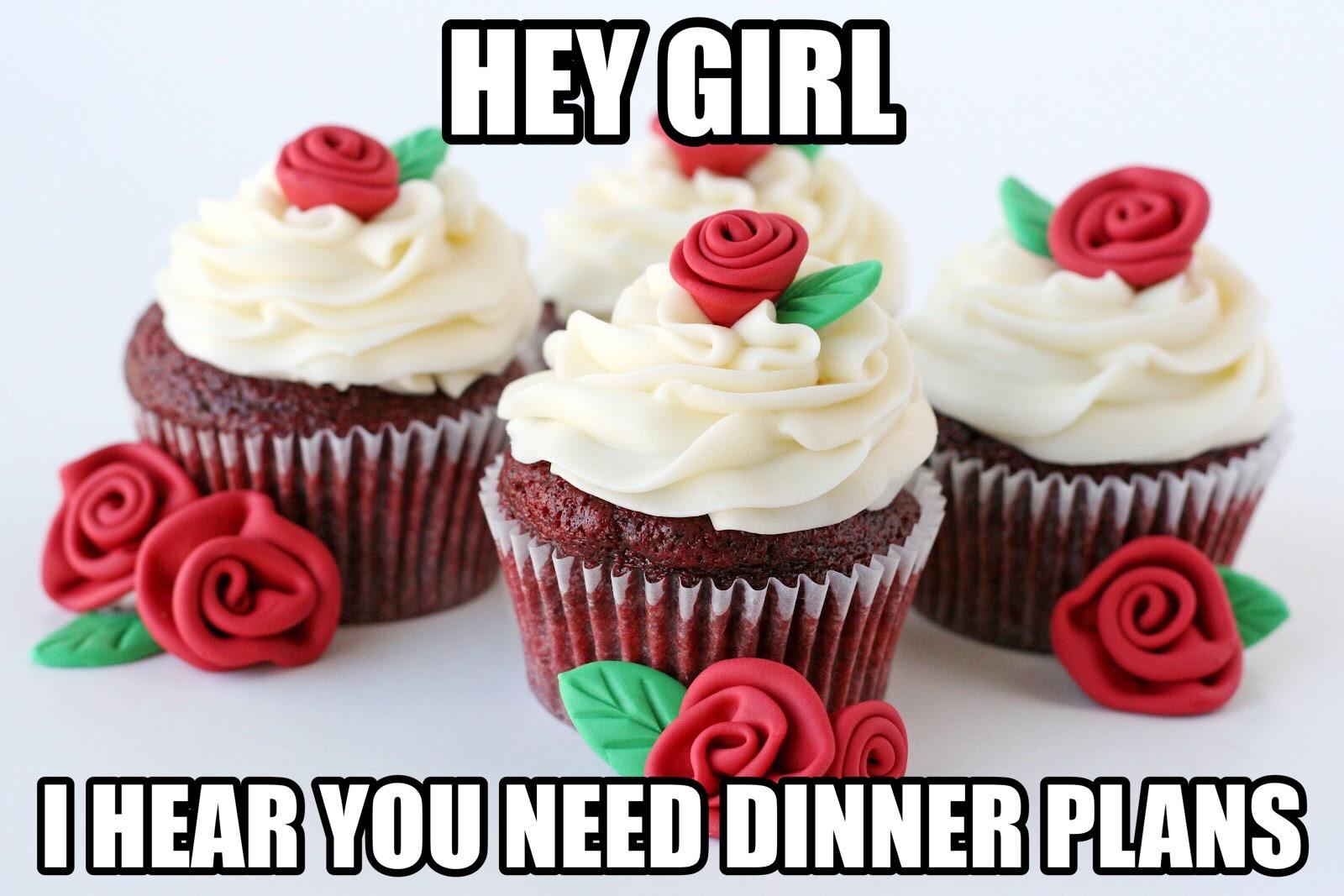 ---
Step 1: Choose Wisely
When it comes to what site is right for you, keep in mind who you are looking for.
For example, I knew that I had a better chance of meeting a more diverse group of women on Hinge or InterracialDatingCentral because they attract a greater diversity of ethnicities and races.
Conversely, Asian men and women are more widely represented on Coffee Meets Bagel.
OkCupid gives users more gender and sexuality identifiers (including "Straight, Gay, Bisexual, Asexual, Demisexual, Heteroflexible, Homoflexible, Lesbian, Pansexual, Queer, Questioning") while Adult Friend Finder is just for sex, and Ashley Madison is just for affairs.
No matter your interest, no matter your flavor, there is absolutely a place for you in the online dating world!
Online dating is basically a combination of a search engine and social network with private messaging.
In fact, most sites/apps have search engines or filtering capabilities to refine your dating pool to those that meet your criteria of prospective partners.
Try running searches on different sites to see if you prospective partners are there before committing to a paid membership.
And remember - Choose wisely.
Step 2: Write a Kickass Profile
Your profile is your calling card.
It's your first impression with any potential match, so don't cut corners.
When writing your profile, set yourself up for dating success by:
Writing the profile for your audience, not for yourself
Including only the necessary components
Excluding irrelevant information
Being clear about what you want

If you aren't able to generate immediate interest, no one will give you a second glance.
But...since this is online dating, you can always reinvent yourself with a new profile, new photos, etc.
My first few profiles were nowhere near as good or as successful as my later profiles.
There are two very important elements of writing a good profile. It starts here...
---
Know Thyself
You have to know your standards and what "success" means to you. By understanding why you're here in the first place, you can stay focused on finding your perfect match and avoid wasting your time...or anyone else's for that matter.
You must know your mission, purpose, values, and goals. Are you looking for love?
Looking for no-strings-attached, wild and crazy sex?
Looking for a green eyed, Jewish history buff who isn't interested in having kids?
My advice is simply this: Be honest!
If everyone was transparent about their actual motivations, things would be sooooooooo much easier.
Note: For the remainder of this guide, I'm going to focus on helping you find your ideal partner. The person you can fall in love with. If you're not looking for THE ONE, you needn't read on any further.
For everyone else, how will you recognize "The One" if you don't really know what he or she looks like?
Obviously, I'm not just talking about superficial, physical attributes. What are your preferences in a match?
What are your dealbreakers?
What are you looking for?
Do you want to have children?
Get married?
Fly to Alaska every year?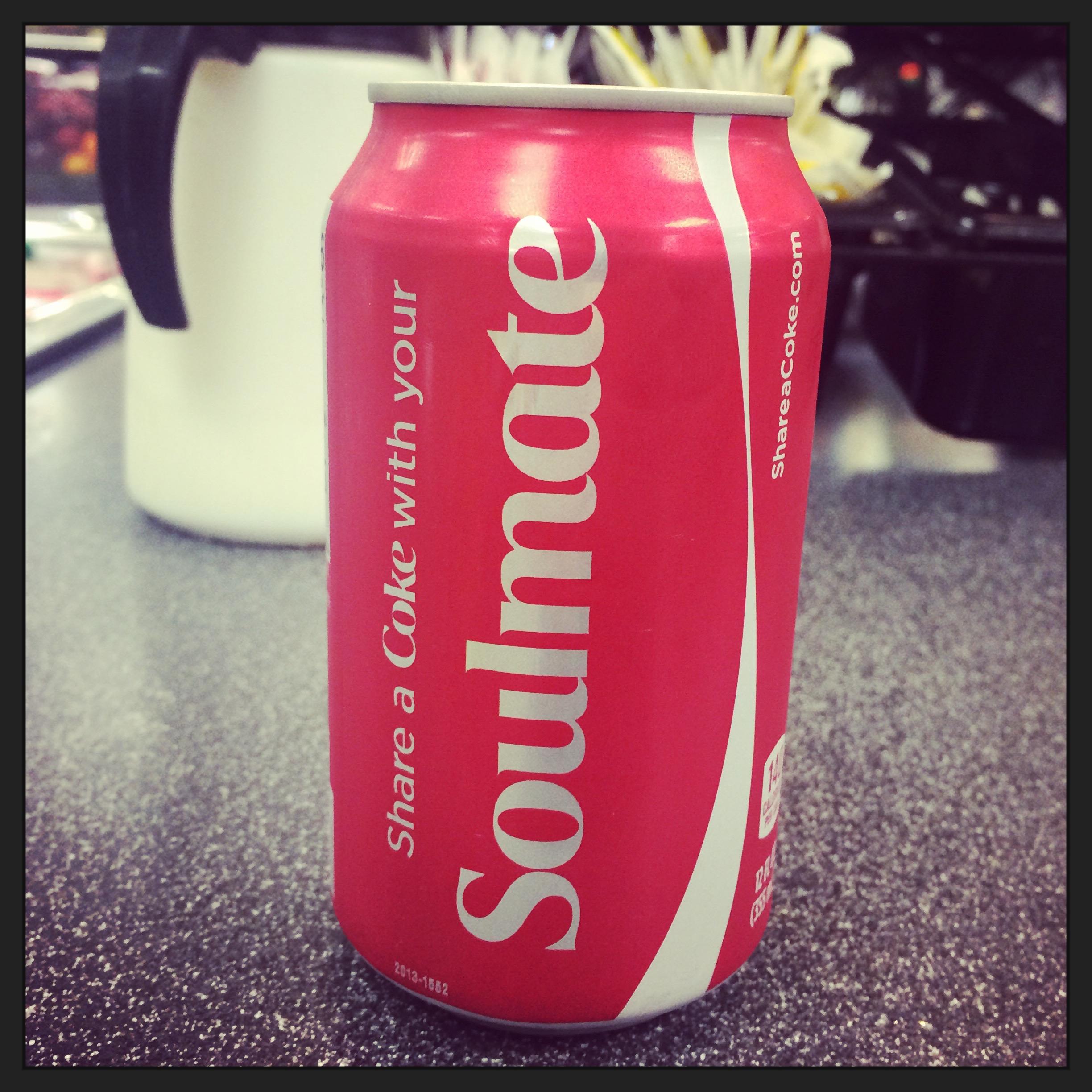 In order to truly understand the idea of dealbreakers, I strongly suggest you watch "The Price of Admission" by Dan Savage. And take it from someone who's been married and divorced. The video is spot on.
Get out a pen and paper, and start writing down everything you can think of. Once you're exhausted from conjuring up images of your dream date, highlight the top five things that you absolutely, positively cannot live without. (You'll need to consult this list later, so keep it handy).
After a few weeks of online dating, you might start getting frustrated and even consider settling for someone a bit beneath your standards.
DON'T DO IT.
You should never settle.
Pull out your list, and remind yourself exactly what you're waiting for...Your goal isn't to get any old date; it's to get a date and start a relationship with the right person!
Know Thy Audience
One of the biggest mistakes online daters make is assuming that their audience thinks just like them.
Wrong!
Re-read your profile.
Did you write it thinking it sounded great to you or did you write for the person you're trying to attract?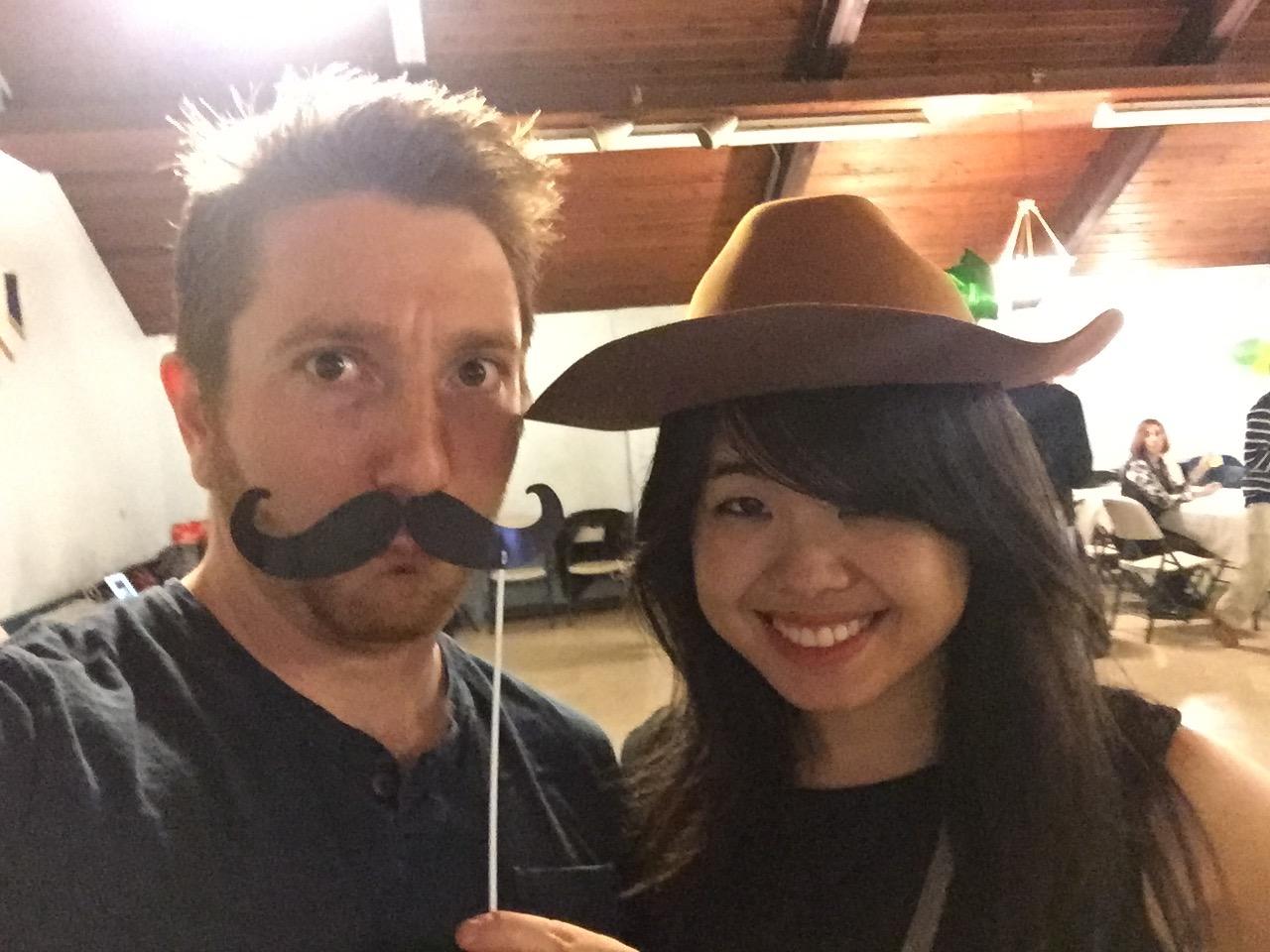 Typically, women write for women, and guys write for guys.
Unless you're interested in someone of the same sex, that approach is unlikely to succeed...and even if you are interested in someone of the same sex, it doesn't mean that you're off the hook.
You still have to know your audience and understand the person you're talking to.
Still don't have a clue about how to capture someone's interest? Perhaps you should do your best to understand how their brain works?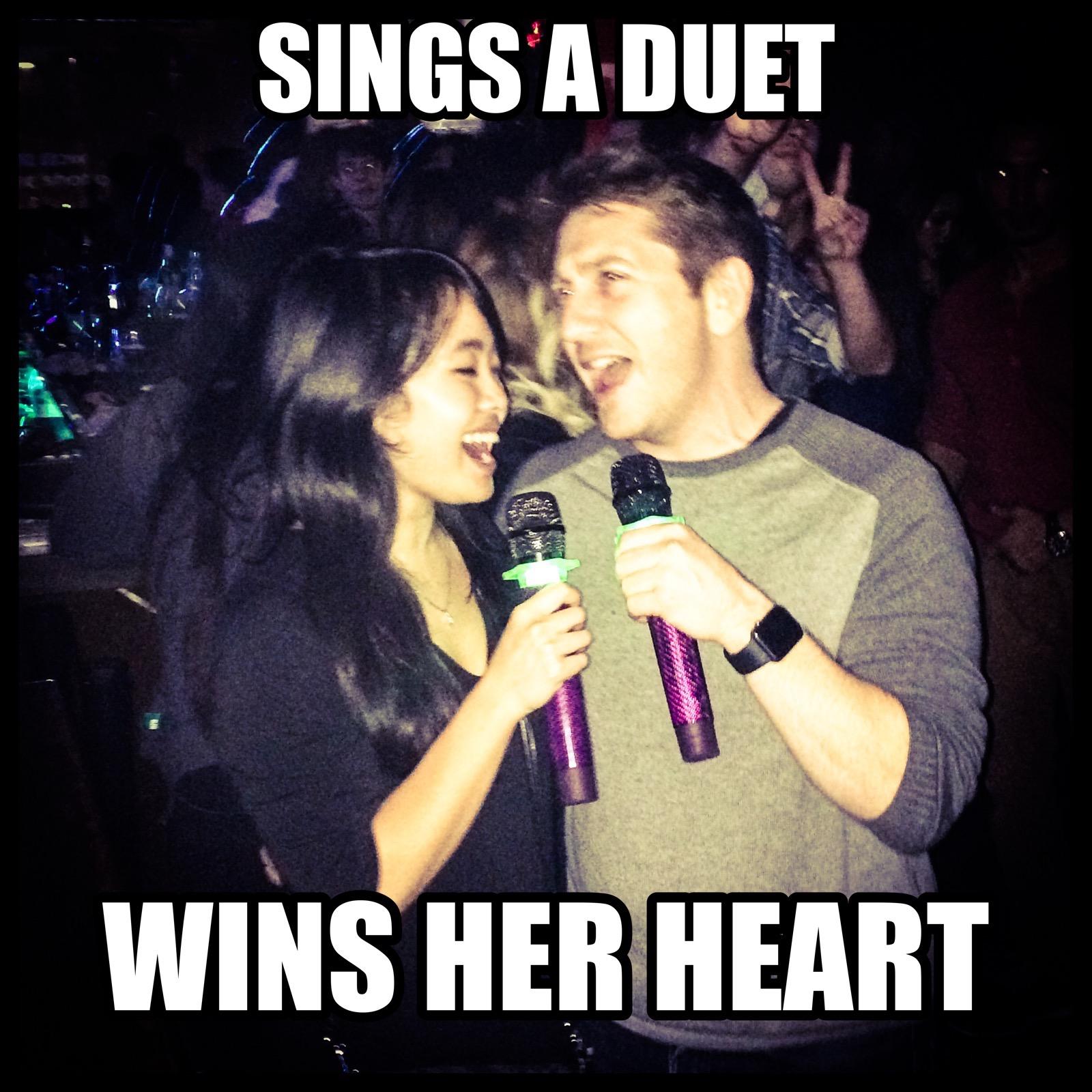 ---
How to Do Research
If you wanna get the guy or girl, you first need to know what they're looking for.
In my online dating guide, which you can view, here, I go into how the male and female brains work, and also the dynamic of flirting. But for the sake of this guide let's cut right to the two types of profiles.
In online dating, people tend to either be the "hunter", or the "prey."
Most commonly men will be the hunters: the one who will be out actively seeking dates.
Women are often the prey: the ones fielding incoming messages and sorting through opportunities.
Understanding your role is crucial because the two profiles serve very different functions.
The Role of Your Profile
The role of a prey's profile is to attract potential hunters. The goal is to pique their interest enough for them to initiate conversation.
While the "hunted" sit back fielding inquiries, hunters set up a profile to encourage them to respond.
Know your role, embrace it and build your profile accordingly.
Rules of Chasing
We'll start with the hunters but even if you're not a hunter, this guide will prove immensely beneficial to understanding the elements of online dating success.
As I'm a heterosexual male, I'm most experienced in advising opposite sex couplings in the online world. If you're a guy chasing guys or a girl chasing girls, some elements may, indeed, be helpful but again, it's not my expertise
For those guys out there who are chasing girls, the purpose of your profile is simply validation.
Give her a reason to respond; pique her curiosity, but beware of giving away so much that you risk losing the opportunity before it even begins.
It's not the place you sell her on your awesome job, car, apartment- all you're trying to do here is avoid losing the sale...in other words, don't screw things up.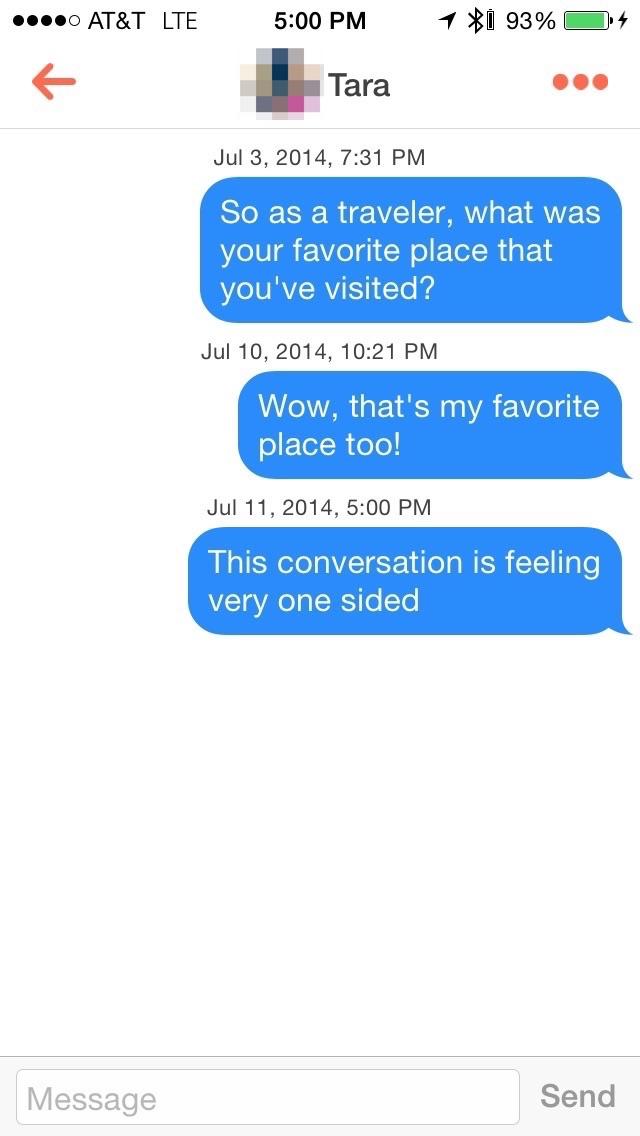 If you're a female chasing guys, be aware; there still may be some awkwardness around women chasing men.
So while it's not off the table, you just have to approach the situation with caution and it can still be successful if you play your cards right.
The Rules of Being Chased
If you're the prey, your profile and approach are very different from the hunters.
When it comes to working to get to the date, you have it much easier. While it's not easy sifting through incoming requests, it beats trying to initiate conversations and get the date.
As the person being chased, the purpose of your profile is merely to provide enough information to interest and entice the person who is doing the chasing.
Don't clutter your profile with too much detail- only include what is necessary to initiate conversation. Give potential matches a glimpse of the most important parts of you, but recognize that only a handful of things actually belong on your profile.
Do add very obvious starting points for conversation. For example, your profile should definitely include one talking point. Add a line like "If you'd like to chat, tell me your favorite place to get tacos in the city." You'll make it much easier for the chaser to know exactly how you'd like him to initiate contact.
Sometimes, even as the prey, you'll want to move things along. This is a delicate balance.
If you appear too aggressive some men may feel you are chasing them and feel emasculated being chased rather than hunting.
In this situation, make the hunter feel that they are chasing you by letting them know that the window of opportunity is open. However if you come off as too easy to get, you may cease to be a challenge and lose the interest of the hunter altogether.
---
Get the Date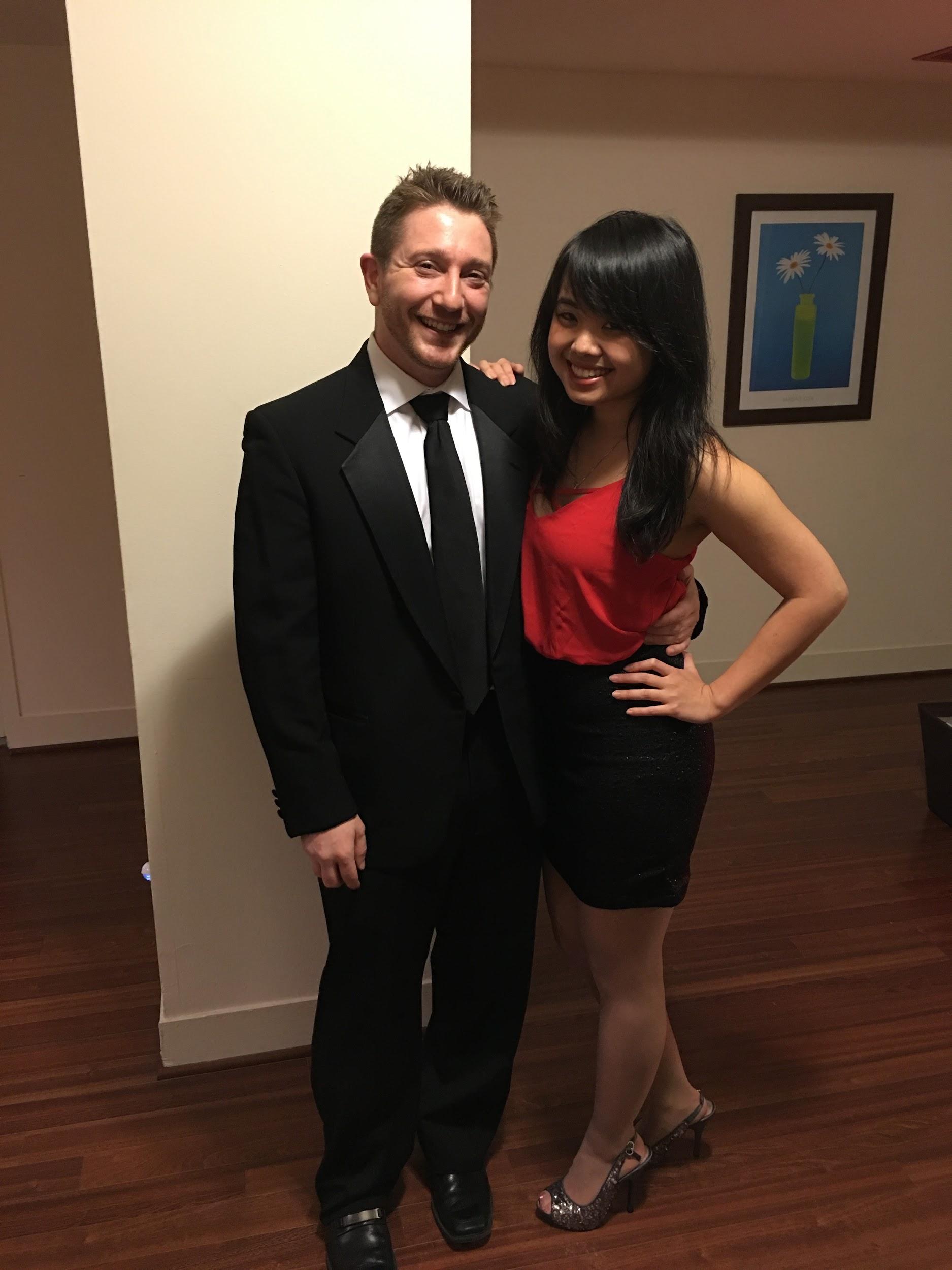 While you may have finally perfected your profile and gotten the hang of online messaging, it's time to transition to the real world. Scary... I know.
There are two elements to successfully landing a date with someone who you're interested in:
Preparation: Online, your first impression was your profile, and you had a million opportunities to tweak it and change it until you got it just right. In the real world, there's no smokescreen to hide behind. This isn't dress rehearsal; this is the real thing. Don't overlook considerations about how you'll ask, where you'll go, and what you'll talk about. I suggest having a few "go-to" lines, jokes, and questions on hand.


Timing: When it comes to asking for the date, get to the point already. Procrastination is your enemy, and you'll need to get to the date ASAP to figure out if any real world potential exists. Chemistry happens in person, and too much online chit-chat tremendously increases the odds that you'll do or say something wrong. As a rule: make plans within 25-30 messages, or risk missing your chance completely, or watching it slowly fizzle out.
Nail the Date
Let's draw a parallel with a business world, consider the most successful salespeople.
They don't sell on features and benefits; they sell by telling a compelling story. However, desperation is not your friend.
I certainly don't advise that you waste your time obnoxiously trying to convince the other person of how awesome you are...It's not a sales pitch or a job interview- it's a date.
Be yourself, and stay focused on getting to know each other and having fun.
Guys: I'll cut right to the chase.
As a female dater, she has plenty of other options. You had to work to get this far.
So, if you're a guy on a first date, you're really flipping nervous and terrified of screwing it up.
You're definitely sweating...and probably saying a few ridiculous things and probably talking way, way too much.
Instead of just trying to get to the second date, try to relax, inhale, and figure out if the person sitting across from you could be a potential match.
Gals: His brain does not work like yours. He's not wondering what you're thinking or inspecting your outfit...He's literally just trying to avoid saying that one stupid thing that will keep him from getting a second date.
He's not really even that worried about you- he's too busy being worried about himself.
And can you blame him?
While you have tons of options and opportunities, he had to sift through hundred of profiles, strike up witty conversation, and literally chase after you to get this date!
Poor guy... he just doesn't want to blow his one opportunity.
Be sensitive, and try to give him a break if he's already sweating through his button-down.
Crush the Follow-up
Among the hardest parts of navigating online romance is knowing when to call or text.
Why hasn't he called?
Why isn't she texting back?
Is she busy?
Should I wait two days?
Three days? A week?
I wish I could give you the one right answer, but, unfortunately, it doesn't exist.
You'll just have to read the signs. Try to keep your contact relative to the phase of your relationship.
If you're in the courtship phase, you might not want to text her first thing the next morning. On the flip side, if you've been out on ten dates, don't wait two weeks and wonder why she's moved on.
Lastly, always push for solid plans in your follow-up conversation. If you leave things open-ended, you'll risk losing your chance and fade into the background.
If the date seemed to have gone well, but the other person now seems to be avoiding making plans, move on. They're not that into you.
---
Know When to Walk Away
Remember that list you made?
Give it another look. You know exactly what you're looking for, so go out and find it!
Don't be afraid to walk away. You shouldn't have to make it work even if you think you could, even if they're a great person otherwise.
Because it feels like a personal insult, breaking up hurts at any point, in any relationship, and for any person. The person doing the breaking up has the tough job of inflicting emotional pain on another person, and the person being dumped has to deal with that awful feeling of rejection.
Remember, you can never lose by being kind.
Even if the person was a jerk or a bad date, they're still a human and deserve to be handled gently. If you know it's not going anywhere, don't waste their time or lead them on.
Get up the nerve and have that tough conversation. You score extra karmic points with the universe for having the courage to pick up the phone, but a civilized message will suffice if you're in the early stages.
If you're the one being broken up with, consider yourself lucky. Louis CK once said "No good marriage ends in divorce." So do you really want to waste even a second of your precious time on this earth with the wrong person?
You don't have to be right for everyone. You just have to be right for that one, awesome person...Trust me, with a little luck and an awesome online dating strategy, you'll find them.
I found her, and I'm really looking forward to tomorrow with her.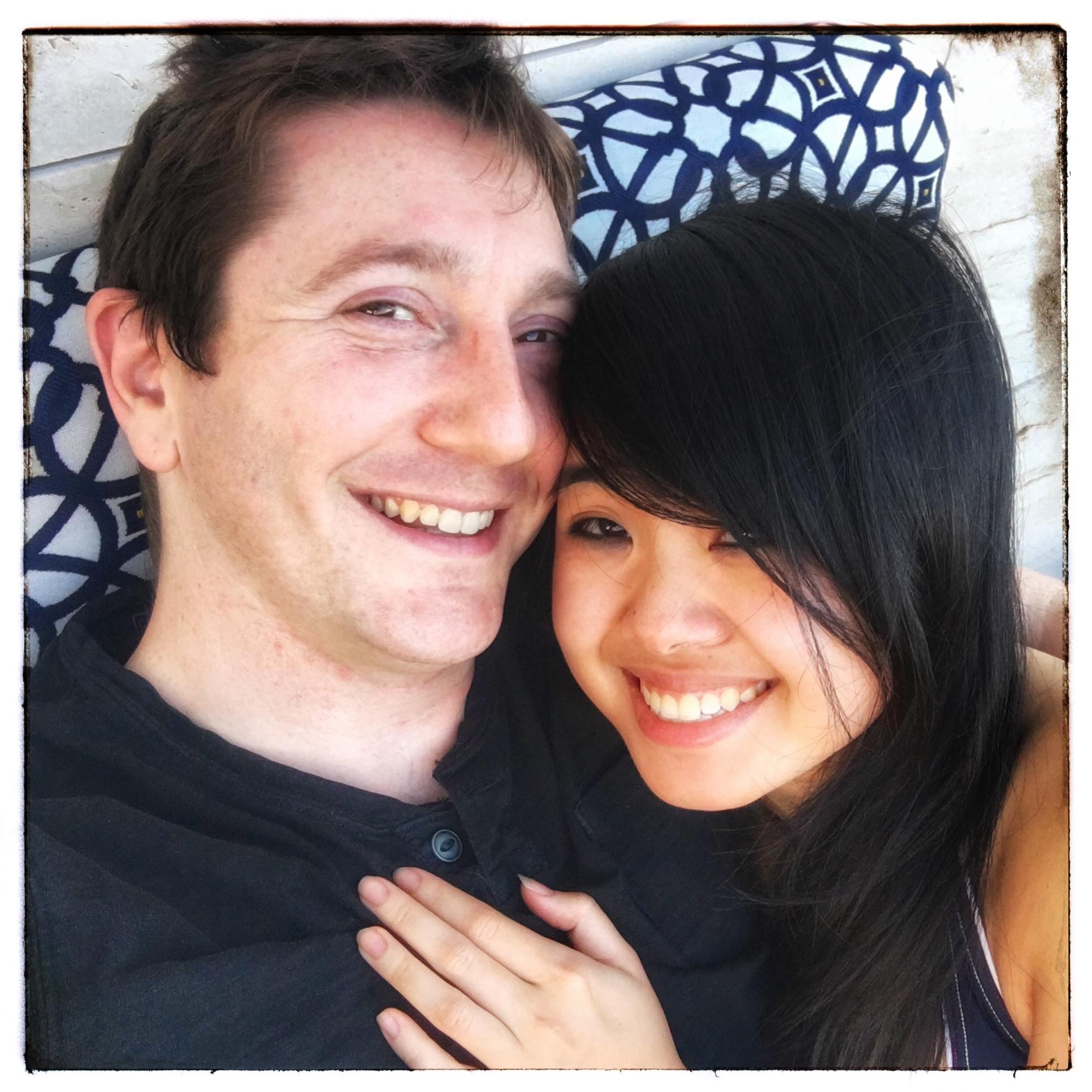 Wishing you all the best in your online dating adventure,
- Jeff
Jeff Gibbard is the President and Chief Strategist of True Voice Media, a keynote speaker, blogger, podcaster, and the creator of The Guide to Online Dating.