You're Not Alone In Loneliness
Posted by Jordan, 21 Jun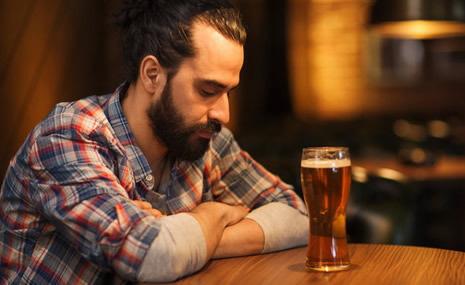 Welcome to this episode of Minisode Monday! We keep finding so many useful tactics and tips that we want to share with you, but they don't fit into the format of a regular show — hence, Minisode Monday. Here's what's up today:
The Cheat Sheet:
Your perfect partner could be online right now...
What are you looking for?
Loneliness is the discrepancy between your desired level of social contact with what you actually achieve.
Loneliness is that contradiction between how we want to feel versus what we actually experience -- and it opens up a weird emptiness within us.
The irony is, if you suffer from loneliness, you're not alone -- one in five Americans suffer from chronic loneliness, with millennials experiencing it in an even higher percentage.
Technology -- especially so-called "social" media -- seems like it should make the world a little smaller and bring us closer together, but an interesting phenomenon happens when we see the lives of others through the filtered lens they choose to share with us: we feel inadequate.
This week, make an effort to surround yourself with people who challenge your thinking -- not just people who agree with you. Hear people out when they express opinions with which you disagree. Read an article from a website you don't normally agree with. Poke holes in the logic -- it'll make you a better critical thinker. In some cases, it may change the way you think entirely.
Let us know about how you put today's Minisode Monday into practice! Leave a comment below...
Jordan Harbinger is a Wall Street lawyer turned Social Dynamics expert and coach. For 11 years, he hosted The Art of Charm Podcast - regularly in the iTunes top 50 and downloaded over four million times a month. Now Jordan interviews the world's top performers - from legendary musicians to intelligence operatives, iconoclastic writers to visionary change-makers at The Jordan Harbinger Show, consistently holding in the iTunes top 100 after just a few weeks. You can also interact with Jordan on Facebook or Instagram.
Responses to "You're Not Alone In Loneliness"
Be the first to leave a comment
You must be logged in to post a comment.