Why "Love at First Sight" is Dangerous
Posted by Matthew, 04 Oct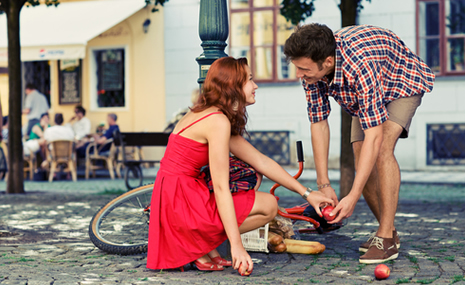 (It's new video time, baby :). Can't wait for you to see this one.)
You may have been taught that when the right person shows up, you'll just know it. But then how do we find ourselves in situations in life where we fall really hard for the wrong people – people who hurt us, people who are toxic, people who don't love us back? And what does this say about the dangers of "love at first sight"?
Find your soulmate on InterracialDatingCentral










If you keep getting yourself hurt in love… … if you're someone who falls too hard too fast… … if you're someone whose imagination runs away with them the moment you meet someone you like... … then this video is for you. It's going to completely change your perspective on early dating. It'll also massively reduce any nerves, anxiety, or overthinking you have when you meet someone you like.
Remember, these things stop you from putting your best self forward and makes it far more likely you'll get hurt
Matthew Hussey is a renowned dating expert and author. His latest dating book Get The Guy is a New York Times bestseller. He's the go-to relationship expert for Rachael Ray, Katie Couric, Ryan Seacrest, Meredith Vieira and many others. And he's a relationship columnist for Cosmopolitan magazine and the resident love expert for "The Today Show." Here he shares his proven strategies to get a man to do anything you want, from tirelessly pursuing you to treating you like a goddess to committing to you for life.
1 responses to "Why "Love at First Sight" is Dangerous"
Leave a reply
You must be logged in to post a comment.