"Babe, you take care of our Gigi" - Vanessa Bryant gives moving tribute to Kobe Bryant and daughter Gianna at public memorial
Posted by James, 25 Feb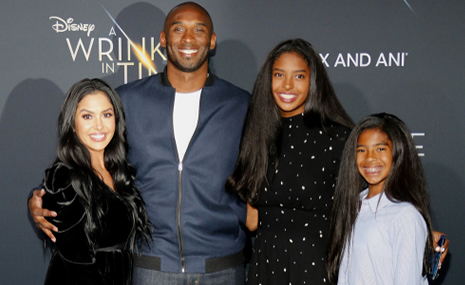 Photo credit: Tinseltown / Shutterstock.com
The world wept with Vanessa Bryant last night, as she gave a heart-breaking and moving tribute to husband Kobe Bryant and 13-year-old daughter Gianna at their public memorial.
Find your soulmate on InterracialDatingCentral










Vanessa honored her husband and daughter during the memorial, which took place at the Los Angeles Staples Centre – aka, "the house that Kobe built" – as well as the other seven victims who died in the helicopter crash in Calabasas last month.
"We will not be able to see Gigi go to high school," Vanessa began, as part of her tearful tribute to Gianna. (Watch full video below)
"We didn't have the chance to teach her how to drive a car. I won't be able to tell her how gorgeous she looks on her wedding day or see her walk down the aisle.
"She won't have a father-daughter dance with her daddy or dance on the dance floor with me or have babies of her own. Gianna would have been an amazing mommy.
"Gianna had so much to offer this world. I cannot imagine life without her. Every day I love you."
Vanessa then began to speak about her husband and "soulmate" Kobe…
"He was my sweet husband and the beautiful father of our children. He was mine. He was my everything," she said.
"Kobe loved me more than I could ever put into words. We balanced each other out. I have no idea how I deserved a man that loved and wanted me more than Kobe.
"Babe, you take care of our Gigi...We love and miss you boo boo and Gigi. May you both rest in peace and have fun in heaven until we meet again one day. We love you both and miss you forever and always ... Mommy."
As well as close friends and family, the memorial was attended by some of the biggest musicians, athletes and A-listers, including Beyoncé, Alicia Keys, and Christina Aguilera, who all performed moving tributes to the victims.
Jimmy Kimmel, Shaquille O'Neal and Michael Jordan were also involved in the memorial, and gave heartfelt, tearful, and very touching speeches.
All of the proceeds from the public memorial went to the Mamba and Mambacita Sports Foundation, which "exists to further Kobe and Gianna Bryant's legacy through charitable endeavors in sports."
Responses to ""Babe, you take care of our Gigi" - Vanessa Bryant gives moving tribute to Kobe Bryant and daughter Gianna at public memorial"
Be the first to leave a comment
You must be logged in to post a comment.