Travel hacking: Fake it till you make it!
Posted by Jordan, 13 Jan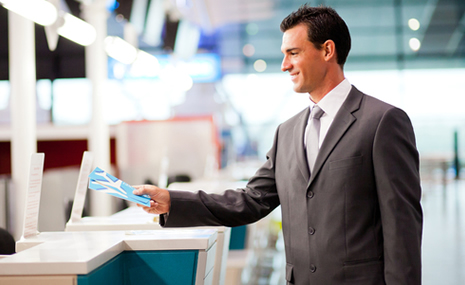 "Happiness is an internal function. It is completely within your power to define your own value." - Anonymous
Travel hacking is a great tool to help you to fake it till you make it. Travel hacking started out as a casual hobby while Erik was studying at the University of Michigan. In the six years since then, he's redeemed more than 1 million frequent flyer miles for $20-30k of free travel. He burned the ships in 2011 and started a media and marketing company to help small businesses succeed online. He currently has team members working remotely in Europe, Asia, and South America to serve clients in the United States, Brazil, and Hong Kong. His objective was to create freedom of time and location for myself, so I could pursue personal development and travel while continuing to build a business.
Your perfect partner could be online right now...
What are you looking for?
For about 2 years, he's been coaching friends, family, and other entrepreneurs on how to leverage their credit to dramatically reduce the cost of travel. Abroaders.com is focused on empowering people to travel and helping them maximize the value by networking with awesome people and developing valuable skills.
Take a listen
Jordan Harbinger is a Wall Street lawyer turned Social Dynamics expert and coach. For 11 years, he hosted The Art of Charm Podcast - regularly in the iTunes top 50 and downloaded over four million times a month. Now Jordan interviews the world's top performers - from legendary musicians to intelligence operatives, iconoclastic writers to visionary change-makers at The Jordan Harbinger Show, consistently holding in the iTunes top 100 after just a few weeks. You can also interact with Jordan on Facebook or Instagram.
Responses to "Travel hacking: Fake it till you make it!"
Be the first to leave a comment
You must be logged in to post a comment.