Top 10 Romantic Songs from the 90s Until Today
Posted by James, 07 Feb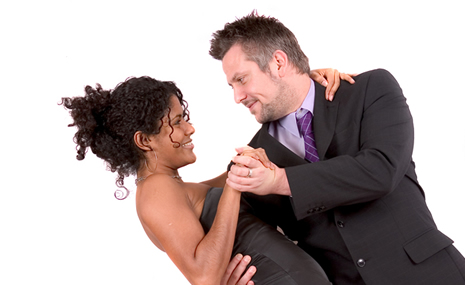 Valentine's day is coming soon. Cliché as it might sound, I am going to say it: "Love is in the air". With love comes romance. And nothing speaks the language of love better than a romantic song. Sometimes, you don't even have to say the words. Just playing a romantic song to the love of your life can do the trick.
The 90's came with some of the most beautiful romantic songs I must say. And even doing a top 10 list is doing so me injustice to this decade as there are many songs I would have hopped to include on to this list. This decade so most musicians budding and blooming into very successful entertainers.
Find your soulmate on InterracialDatingCentral










Well, this Valentine's day, how about you and your special someone go back in time and celebrate love by playing this wicked playlist and many more.
Let the music do the talking…
1. Bryan Adams – (Everything I Do) I Do It for You (1991)
This song just worth the listen. That husky sexy voice… how can you go wrong?
2. Whitney Houston – I Will Always Love You (1992)
You cannot say romantic song without mentioning this song. We miss you, Whitney.
3. Boyz II Men – I'll Make Love to You (1994)
Now how can we celebrate Valentine's without some lovemaking?
4. Elton John – Can You Feel the Love Tonight (1994)
Lion King… Remember that romance between Simba and Nala? This song won the 1994 Academy Awards for Best Original Song.
5. Backstreet Boys – As Long as You Love Me (1997)
This song screams "unconditional love" and the boy band really rocked that decade.
6. Wonderful Tonight Damage (1997)
If you want to make your woman feel super special, this is the song to sing to her.
7. K-Ci & JoJo – All My Life (1998)
This pair really sang their hearts out. I love how they put that religious spin to it by being grateful for the love 'he' found.
8. Aerosmith – I Don't Wanna Miss a Thing (1998)
"I could stay awake, just to hear you breathing…" How's that for a great line?
9. Shania Twain – You're Still the One (1998)
Imagine telling him or how much he or she is "THE ONE"!
10. Adam Sandler – I Wanna Grow Old with You (1998)
Goofy as Adam Sandler always is, this song speaks love in a very hilarious but deep way. I love how he says he will let her hold the remote control.
Feel free to share your own 90's romantic songs playlist with us. Happy listening and happy Valentine's day.
1 responses to "Top 10 Romantic Songs from the 90s Until Today"
Leave a reply
You must be logged in to post a comment.