Tips for White Women in a Relationship with a Black Person
Posted by Queenb, 20 Mar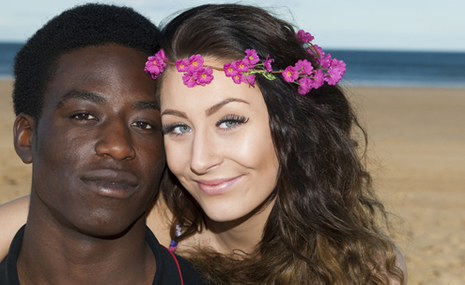 Dating someone from another race can be challenging and white women know this firsthand. Challenges are expected when dating interracially. In this case when you are a white woman dating a black man. This means that you have to put your best foot forward for your relationship to last.
The first tip when dating interracially is to always focus on your beliefs. You also need to find out whether your parents will accept him, as this can be a huge deal for some families to begin with. It's not hard to figure these things out, but they can bring in some drawbacks which might require a lot of attention to detail on your side. Expect some challenges here and there.
Find your soulmate on InterracialDatingCentral










If you are dating a black man expect to deal with racism from some people. Embrace that, and you will find that dating can turn in a new leaf. It will be amazing for sure, and you will be very impressed with the way everything manages to turn out for sure.
Expect some issues to appear sometimes when dating interracially. You do need to make sure that you love that person. As we all know, love will overcome everything in life. So you have to focus on results, and you need to do all you can to reach the ultimate goal, and that is having a long-term relationship with your man. It certainly pays off to put your love first, because love can easily help you get through everything fast and easy!
Also, don't try to be superior. This will be the nail in the coffin. You need to be yourself, and you have to showcase your ideas and beliefs naturally. It may seem hard to do that at first, but as we said, try to be yourself. As long as you don't give a sense of superiority, you will be amazed at the outcome.
Explore what you believe in and don't focus on what others say. Try to be yourself, and you will be euphoric with the entire experience. Remember, your life matters the most. And if the person in front of you is the right one, then that's exactly what you need to focus on. Just make sure that you avoid any stereotypes or people that just want to cause you harm. Just believe in yourself and your love. Use your love as a guidance!
Responses to "Tips for White Women in a Relationship with a Black Person"
Be the first to leave a comment
You must be logged in to post a comment.