The Sexiest Gift You Can Give Him
Posted by Matthew, 28 Sep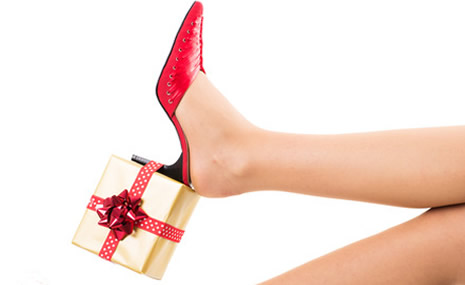 What's the best birthday present you've ever received? Chances are that if you had to rank your favourite gifts, you wouldn't list them all in order of how much they cost. You'd rank them based on that fun memory they evoke, the way they made you feel when you opened them felt like someone had really thought about what you wanted. Maybe you'd remember that feeling of being loved and cherished when someone put hours into making a present that they knew would make you feel special.
Being a good gift-giver is unbelievably sexy and puts us in an entirely different category to anyone else. Yet so many people put barely any thought into it.
Find your soulmate on InterracialDatingCentral










In this week's episode of LOVELife, I reveal how you can always have a great gift ready by using ONE simple technique.
If you want to make someone you love glow with happiness, check out the video and start surprising the people in your life today.
Matthew Hussey is a renowned dating expert and author. His latest dating book Get The Guy is a New York Times bestseller. He's the go-to relationship expert for Rachael Ray, Katie Couric, Ryan Seacrest, Meredith Vieira and many others. And he's a relationship columnist for Cosmopolitan magazine and the resident love expert for "The Today Show." Here he shares his proven strategies to get a man to do anything you want, from tirelessly pursuing you to treating you like a goddess to committing to you for life.
Responses to "The Sexiest Gift You Can Give Him "
Be the first to leave a comment
You must be logged in to post a comment.