The science of style
Posted by Jordan, 06 Mar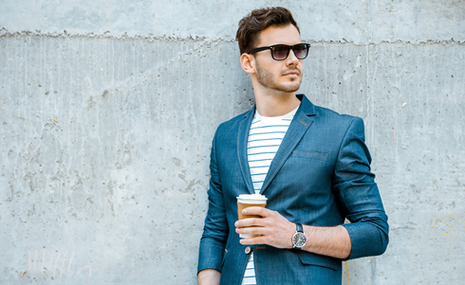 "I cried because I had no shoes, till I met a man who had no feet." - Anon
Antonio Centeno is the founder of RealMenRealStyle.com & ATailroredSuit.com. He's created over 1000 articles & videos on men's style, blogs at the Art of Manliness, and is the author numerous style books. Antonio has studied clothing design in London, Hong Kong, and Bangkok. He is a former US Marine with an MBA from UT Austin and a BA from Cornell College.
Your perfect partner could be online right now...
What are you looking for?
In this episode, Antonio and I cover:
Why Personal Presentation Matters (it's not as obvious as you think)

The Science of Style Taking Action vs. Analysis Paralysis Building an interchangeable wardrobe

Systemizing your Style

Why we can't hide from our body TYPE

Why tailored clothing isn't just for corporate types anymore
Do enjoy.
Jordan Harbinger is a Wall Street lawyer turned Social Dynamics expert and coach. For 11 years, he hosted The Art of Charm Podcast - regularly in the iTunes top 50 and downloaded over four million times a month. Now Jordan interviews the world's top performers - from legendary musicians to intelligence operatives, iconoclastic writers to visionary change-makers at The Jordan Harbinger Show, consistently holding in the iTunes top 100 after just a few weeks. You can also interact with Jordan on Facebook or Instagram.
Responses to "The science of style"
Be the first to leave a comment
You must be logged in to post a comment.