The 3s of online dating
Posted by Jordan, 11 Nov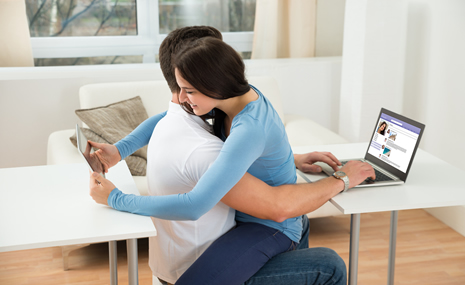 In this episode of the podcast, Adam Gilad & I talk about online dating. The topics discussed are:
Your perfect partner could be online right now...

What are you looking for?

The 3 things men do wrong when dating online

The 3 things every online profile should have, and

The 3 things every list of 3 things should have ;)
Adam Gilad has spent the last 7 years leading men and women into robust, fearless dating and intimate lives. Adam is a unique dating and communication expert, melding his experience teaching writing and poetry at Stanford University, hosting National Lampoon Radio, crafting movie scripts as an Emmy-Nominated Executive Producer and screenwriter to create a devastatingly effective and profoundly inspiring approach to dating, conscious sexuality and relationships.
Adam is the author of several programs for men, including The Boldness Code, Instant Confidence With Women, Deep Online Attraction, Deep Erotic Mastery, How To Make Her Your Dream Lover, How To Talk To Beautiful Women, Tantric 101/102 and most recently, the comprehensive guide, Date Younger With Dignity.
We hope that you'll enjoy this one.
Jordan Harbinger is a Wall Street lawyer turned Social Dynamics expert and coach. For 11 years, he hosted The Art of Charm Podcast - regularly in the iTunes top 50 and downloaded over four million times a month. Now Jordan interviews the world's top performers - from legendary musicians to intelligence operatives, iconoclastic writers to visionary change-makers at The Jordan Harbinger Show, consistently holding in the iTunes top 100 after just a few weeks. You can also interact with Jordan on Facebook or Instagram.
Responses to "The 3s of online dating"
Be the first to leave a comment
You must be logged in to post a comment.