Swirling and all that comes with it
Posted by Jordan, 25 Aug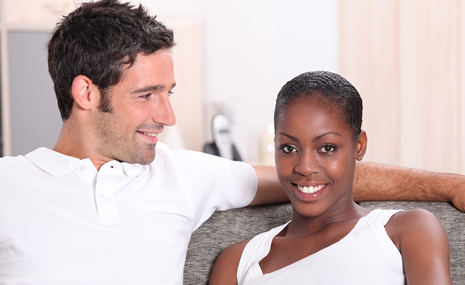 "Swirling". That's what she dubbed interracial relationships. And some people usually have it rough because of the negative pressure they receive from family and friends.
Well, if you are in an interracial relationship or looking to be in one, Christelyn D. Karazin is the right person to give you the dish on this hot topic because: Firstly, she has been in an interracial marriage with a white guy for over 11 years (still is) and together they have four kids. Secondly, she is the co-author of "Swirling: How to Date, Mate and Relate, Mixing Race, Culture and Creed," and last but not least: she runs a very popular interracial relationships blog called Beyond Black & White
Your perfect partner could be online right now...
What are you looking for?
In this episode she talks about:
Overcoming preconceived notions about the dating preferences of women outside your racial and/or ethnic group

How to reference racial differences without sounding like a douchebag

Dealing with external pressure about interracial relationships

Understanding cultural difference when flirting and making overtures

Top ten turn-offs that men new to interracial dating do

Why you need to understand and recognize body language cues, in order to date interracially with success

Why being a "people pleaser" can kill your chances with women of color

How to become more culturally aware and why this could save your relationship
She has done it! You can do it. Listen to the advice she dishes out about having successful interracial relationships... based on her own success.
Jordan Harbinger is a Wall Street lawyer turned Social Dynamics expert and coach. For 11 years, he hosted The Art of Charm Podcast - regularly in the iTunes top 50 and downloaded over four million times a month. Now Jordan interviews the world's top performers - from legendary musicians to intelligence operatives, iconoclastic writers to visionary change-makers at The Jordan Harbinger Show, consistently holding in the iTunes top 100 after just a few weeks. You can also interact with Jordan on Facebook or Instagram.
1 responses to "Swirling and all that comes with it"
Leave a reply
You must be logged in to post a comment.