Success Story: She Didn't Need Another Phone Call
Posted by Leticia, 16 Sep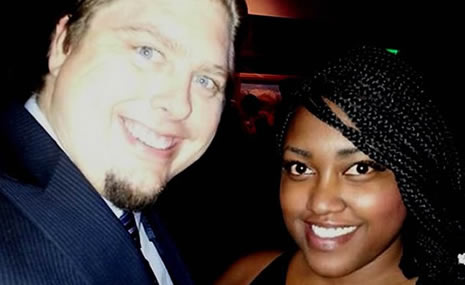 CJ thought we were his only hope of meeting the person he had in mind. "I got tired of little response from other dating sites, and I wanted to find a women of color," he explains. To be honest, CJ was "not confident" about his prospects though.
The woman he would connect with also sought out our site as a new avenue for romantic possibility. "I wanted to meet someone whom I would not normally meet, because of location or association," says Phylicia. How optimistic was she? "I was confident that I'd find someone," Phylicia says with a big smile.
Find your soulmate on InterracialDatingCentral










She was right to be positive. Four days after posting her profile (username: "QT4Sweetie"), she spotted "Sun_Up" (CJ) on our site and sent him an email. "I didn't read his profile. I just looked at his pictures," she admits.
CJ didn't mind! "She looked really cute and I wanted to meet her," he says. They moved on from that email to their first hello hug in no time at all. "We only had one phone call before we met," says Phylicia. "I don't like to waste time!"
Laying eyes on him in the flesh during their first few moments together, she remembers thinking "He's cute!" CJ's internal dialogue was enthusiastic, to say the least. "OMG! WOW!"
After that experience, there was little doubt in anyone's mind — they would see each other again. "The first date lasted ALL day... I was pretty sure we'd go out again," Phylicia says with a wink. And how did her man feel about it? "After the first date, I never wanted to leave her side," says CJ.
It had taken a while for CJ to figure out what he really wanted in a partner. "I didn't realize she was my type until I got to know her and realized what I had been missing out on," he says. Today this duo feels destined to be together. "He's my type exactly," says Phylicia. "I'm excited for my future."
As he got to know her better, CJ began to appreciate things about Phylicia that weren't in her profile. She was also a positive influence in all phases of his life. He says he was happily surprised to learn "how she would change my life and make me a better man. I'm also much happier and have a more positive outlook."
With any luck these two won't be back on our site, but they appreciate the struggle of those who are still looking for love. "I think the key is to have fun," observes Phylicia. "I think most people forget to have fun. Remember that everyone is looking for the same thing... Love!"
CJ wants single folks to "stay open minded." And despite the fact that Phylicia picked him because she liked his photo, he doesn't think that's always the best policy… "Pursue someone whom you truly want, and not just someone who has a nice picture," CJ laughs.
23 responses to "Success Story: She Didn't Need Another Phone Call"
Leave a reply
You must be logged in to post a comment.