Straight from the Sexpert's mouth...
Posted by Jordan, 22 Sep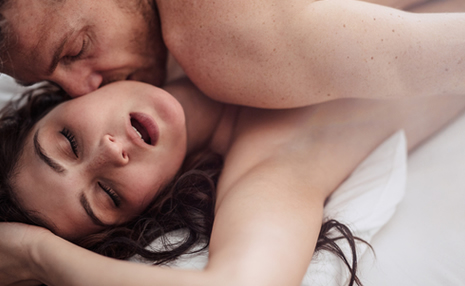 Many of my readers ask me questions about sex and relationships so I thought it would be of great benefit to get the low down from a real Sexpert. So last week I sat down with Sexpert Babie Davernport to tackle some listener-submitted sex and relationship questions, such as:
Your perfect partner could be online right now...

What are you looking for?

How to bring up the STD question

I've made mistakes in my past. How do I avoid being judged in my current relationship?

"My girlfriend has had sex (or sexual experience) with more people than me, what do I do?"

"How do I cope with a girl who is more sexual and more daring in bed than me?"

"How do I get my girl to open up in bed?"

"My girlfriend wants something in bed that I'm uncomfortable with. Help!"
So strap yourself in and listen to what she had to say in my interview with her...
Jordan Harbinger is a Wall Street lawyer turned Social Dynamics expert and coach. For 11 years, he hosted The Art of Charm Podcast - regularly in the iTunes top 50 and downloaded over four million times a month. Now Jordan interviews the world's top performers - from legendary musicians to intelligence operatives, iconoclastic writers to visionary change-makers at The Jordan Harbinger Show, consistently holding in the iTunes top 100 after just a few weeks. You can also interact with Jordan on Facebook or Instagram.
1 responses to "Straight from the Sexpert's mouth..."
Leave a reply
You must be logged in to post a comment.