Star Wars Stands Up Against Racism
Posted by Leticia, 19 Jul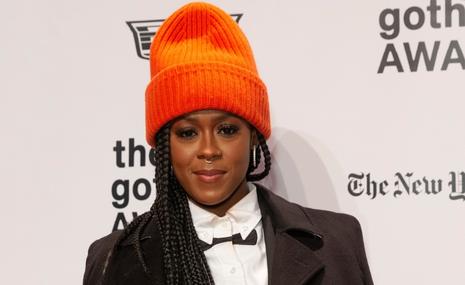 The newest member of the Star Wars universe, Moses Ingram, has the full support of the force on her side!
SPOILER ALERT!
Find your soulmate on InterracialDatingCentral










Moses Ingram, who plays Reva Sevander in Disney+'s Obi-Wan Kenobi, received hateful and racist messages on social media after the May 27th premiere.
The franchise stood up for its fellow member on social media.
The official Star Wars Twitter account commented, "we are proud to welcome Moses Ingram to the Star Wars family and excited for Reva's story to unfold. However, if anyone intends to make her feel in any way unwelcome, we have only one thing to say: we resist."
They followed it up by adding, "there are more than 20 million sentient species in the Star Wars galaxy, don't choose to be racist."
Moses Ingram shared some of the offensive messages she received after the premier of Obi-Wan Kenobi. She stated that there were hundreds of messages, some of which even used racist language, and questioned why she was hired.
Moses Ingram released a video statement on Instagram that said, "there's nothing anybody can do about this. There's nothing anybody can do to stop this hate. I question my purpose in even being here in front of you, saying that this is happening. I don't really know."
However, these hurtful, vile, racist messages did not bring Moses Ingram down. She commented, "I think the thing that bothers me is sort of this feeling that I just gotta shut up and take it. I just kinda gotta grin and bear it. And I'm not built like that."
Nonetheless, the famous actress and Emmy nominee for 2021 The Queen's Gambit knew that she would receive such a reaction.
LucasFilm's production company even anticipated this behavior and told Moses, "this is a thing that, unfortunately, likely will happen. But we are here to help you; you can let us know when it happens."
Responses to "Star Wars Stands Up Against Racism"
Be the first to leave a comment
You must be logged in to post a comment.