Socializing advice from the man who promises to change your dating life... forever
Posted by Jordan, 17 Feb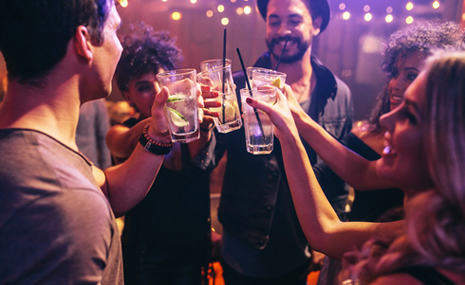 Socializing... seems something very simple to do... Doing it well is another ball game all together. In a bid to appear social, some of us screw up and make the people we are busy trying to connect with run to their heals. And this where Tom Torero of Daygame, comes in today... live from Riga, Latvia!
Tom & I will discuss:
Your perfect partner could be online right now...
What are you looking for?
Being social (emotional state shifting)

Jumping In (overcoming AA)

Sparking conversations (the 'assumption bridge')

Leading

Neediness as the biggest enemy ..and tons more!
Tom's tip: "if you're not one of the chosen, become one of the choosers."
Listen in: This could change your social life forever.
Jordan Harbinger is a Wall Street lawyer turned Social Dynamics expert and coach. For 11 years, he hosted The Art of Charm Podcast - regularly in the iTunes top 50 and downloaded over four million times a month. Now Jordan interviews the world's top performers - from legendary musicians to intelligence operatives, iconoclastic writers to visionary change-makers at The Jordan Harbinger Show, consistently holding in the iTunes top 100 after just a few weeks. You can also interact with Jordan on Facebook or Instagram.
Responses to "Socializing advice from the man who promises to change your dating life... forever"
Be the first to leave a comment
You must be logged in to post a comment.