Sexual Dysfunctions, Accepting Desires and Developing Healthy Sex and Dating Habits.
Posted by Jordan, 19 Nov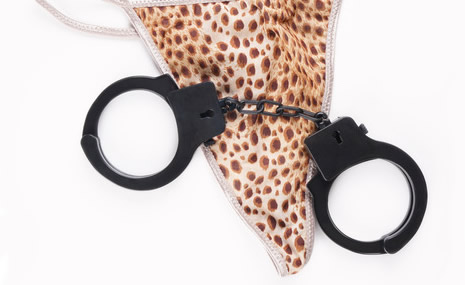 Dr. Chris Donaghue is one of only a few hundred people in the entire world certified as a sex therapist, so you'll want to hear what he has to say about the myths of sexual dysfunctions, accepting your desires (even if they don't align with societal expectations), and how to develop healthy sex and dating habits.
The Cheat Sheet:
Your perfect partner could be online right now...
What are you looking for?
Cultures that embrace sexuality have lower rates of teen pregnancy and STDs, and pornography-tolerant societies have lower rates of sex crimes.

What constitutes healthy sex?

Believe it or not, there's no right (or wrong) way to have an erection.

Is sex addiction a myth?

The concept of gender "norms": we're doing it wrong.

And so much more...
Here to talk about his new book, Sex Outside the Lines: Authentic Sexuality in a Sexually Dysfunctional Culture, sex therapist Dr. Chris Donaghue seeks to help us shun the societal myths that bar us from dating well, feeling good about our desires, being comfortable in our gender roles, and enjoying healthy sex lives.
Listen to this episode of The Art of Charm in its entirety to learn more about the myth of sex addiction, problems with society's gender norms and roles, dating authentically (and how this relates to those gender norms), and lots more.
Don't forget to give us your views...
Jordan Harbinger is a Wall Street lawyer turned Social Dynamics expert and coach. For 11 years, he hosted The Art of Charm Podcast - regularly in the iTunes top 50 and downloaded over four million times a month. Now Jordan interviews the world's top performers - from legendary musicians to intelligence operatives, iconoclastic writers to visionary change-makers at The Jordan Harbinger Show, consistently holding in the iTunes top 100 after just a few weeks. You can also interact with Jordan on Facebook or Instagram.
2 responses to "Sexual Dysfunctions, Accepting Desires and Developing Healthy Sex and Dating Habits."
Leave a reply
You must be logged in to post a comment.