Rescue Monday, Reinvent Your Work, and Never Get Stuck
Posted by Jordan, 07 Jan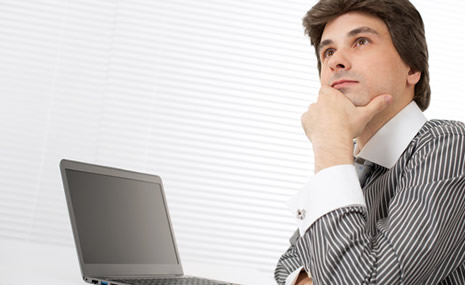 By a certain age, you'll probably find aspects of your career less satisfying than you were hoping they'd be (and if you haven't gotten to that point yet, chances are pretty good that you will). For an occupation that will keep you busy for 40-60 hours per week, over 40 years of your life, making your work matter matters.
In this episode of The Art of Charm, we talk to New York Times bestselling author Jon Acuff about his new book, Do Over: Rescue Monday, Reinvent Your Work, and Never Get Stuck, and how its lessons can help us reclaim power over our livelihood regardless of age or stage of career.
Your perfect partner could be online right now...
What are you looking for?
The Cheat Sheet:
90 percent of Americans are disengaged from work — are you among them?

If you spend as many hours watching television as the average American, binge-ification is ruining your hustle.

In spite of its current trendiness, most people shouldn't be entrepreneurs. (Though those who are geared for it wouldn't have it any other way.)

Anyone can't do everything. Examples: Not everyone should write a book. Not everyone should release an album. Not everyone should try out for the NFL.

Ask these five questions to figure out what skills you really have.

And so much more…
Listen to this episode of The Art of Charm in its entirety to learn the benefits of cutting goals in half, why hustle has seasons and is an act of focus — not frenzy, how honest friends and colleagues can keep your endeavors in check, the simple idea an NFL player gave Jon that changed the way he packs for trips and how he approaches learning new skills, a simple exercise called "fighter pilot & autopilot" that relates to the way we learn skills, how preparation is the mark of the high-performing professional, the difference between talent and craft, five questions to ask in order to figure out what skills you really have, and more.
Not enough? Check out this 10-Day Do Over Challenge PDF (and the first chapter of Do Over) for Art of Charm listeners, courtesy of Jon!
If you enjoyed this session with Jon Acuff, send us quick shout out. Till next time, stay charming.
Jordan Harbinger is a Wall Street lawyer turned Social Dynamics expert and coach. For 11 years, he hosted The Art of Charm Podcast - regularly in the iTunes top 50 and downloaded over four million times a month. Now Jordan interviews the world's top performers - from legendary musicians to intelligence operatives, iconoclastic writers to visionary change-makers at The Jordan Harbinger Show, consistently holding in the iTunes top 100 after just a few weeks. You can also interact with Jordan on Facebook or Instagram.
Responses to "Rescue Monday, Reinvent Your Work, and Never Get Stuck"
Be the first to leave a comment
You must be logged in to post a comment.