QOTW: Latino Man Wonders Why Black Women are Uncomfortable with a Sexual Gaze
Posted by Christelyn, 07 Oct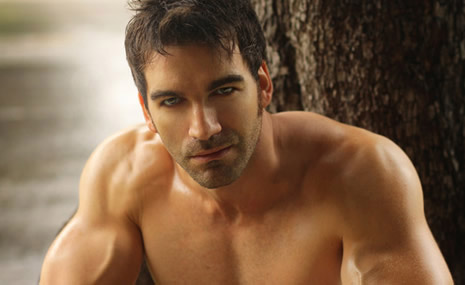 The question and comment:
Your perfect partner could be online right now...
What are you looking for?
"I watched your videos on the white guy who only wanted slender but darker black women, and the other where white or maybe non-black men who desired younger black women. Both were very well put together and informative. I too seem to have a preference for the same type of slender yet darker black women. If the woman is too curvy that is not what I want. Christelyn you are very hot in my eyes and would be a woman I would put in my wish list! BTW I am 52 and not white, but Mexican with lighter skin and grew up in a mostly white area with very few minorities so white girls were all around. I did date a few black women in the late 90's between relationships. I did have good chemistry with one of them and to my surprise she was the darker woman. I remember that there was an initial bond with these black women because we were both non-white, and understood the challenges of that situation where white people do not always seem to understand. That is not to say that some white people did not have it worse than us just something we could both relate to. I noticed that some of the white women, especially many of the hotter ones did not approve of this. I found it entertaining because they were the types that would not want to be known to be associating with a Mex guy because of the social circle they linked to. I like women of all races though. You would be very high on my libido meter though, I am sure of that. lol. In reply to the older guys liking younger black women I have noticed many of the black women who I have talked to and not dated seem to be annoyed that men look at them as sex objects. I find this amusing because most white women seem to enjoy the attention and know how to play it out. You are exactly correct in the reasons that these guys are giving the younger black women attention. All younger women get more attention. Black women just need to give these non-black men a chance and stop making excuses to avoid them because they think they may be rejected later. Nothing ventured, nothing gained."
Here's my take:
25 responses to "QOTW: Latino Man Wonders Why Black Women are Uncomfortable with a Sexual Gaze"
Leave a reply
You must be logged in to post a comment.