Practical tips for a steamier sex life.
Posted by Jordan, 20 Jun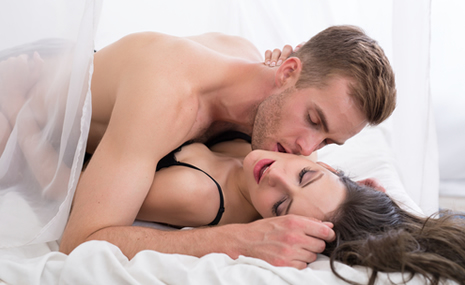 "The way to become a person's type is to treat them in a way that makes them feel really, really good." - Dr. Emily Nagoski
The thing is, most of us have been taught some BS about sexual desire. For instance, why does it seem men want sex more than women? Here to dispel the myths behind these assumptions is Dr. Emily Nagoski.
The Cheat Sheet:
Your perfect partner could be online right now...
What are you looking for?
Why women are easier to turn off than men.
What is yucking people's yums?
Dr. Emily explains how fetishes develop.
How orgasms are like riding a bicycle.
The REAL physical signs she's close to orgasm.
And so much more...
Dr. Nagoski's foray into the world of human sexuality started in her undergrad years. She was a peer health educator, which means she taught students about condoms, consent, and safer sex practices. From that experience, she went on to earn her Master's degree in counseling psychology, and then complete a doctorate in health behavior with a doctoral concentration in human sexuality.
She went on to work at the Kinsey Institute for several years as a health educator before her current post as a professor at Smith College teaching women's sexuality.
In this episode, Dr. Nagoski breaks down the dual control model of desire, the two types of desire and two of the most important things she wants every man on the planet to know. She also sheds light on some long-held cultural myths about sex and desire, the true physiological signs that she's about to orgasm, and practical tips for great sex in your relationship.
Check it out on today's episode of The Art of Charm.
Jordan Harbinger is a Wall Street lawyer turned Social Dynamics expert and coach. For 11 years, he hosted The Art of Charm Podcast - regularly in the iTunes top 50 and downloaded over four million times a month. Now Jordan interviews the world's top performers - from legendary musicians to intelligence operatives, iconoclastic writers to visionary change-makers at The Jordan Harbinger Show, consistently holding in the iTunes top 100 after just a few weeks. You can also interact with Jordan on Facebook or Instagram.
9 responses to "Practical tips for a steamier sex life."
Leave a reply
You must be logged in to post a comment.