Networking with executives
Posted by Jordan, 28 Apr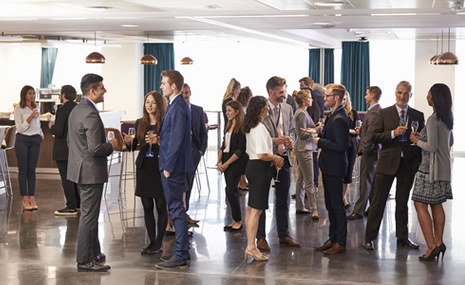 The big problem facing people today is that they think they know how to do simple things like "Email people," "be credible," and "connect with anyone." But the truth is, while they do know the basics of doing such things, they don't know the "secret sauce" the masters use to slap a jetpack on their success rates.
Derek Halpern & I share secrets for networking with executives and other high-level people from the bottom, up. Points discussed:
Your perfect partner could be online right now...
What are you looking for?
How to score lunch meetings with anyone (even top executives, world-class authors, and more)

The secret behind becoming the guy everyone respects (and talks about) in your company and industry
Hope this audio assists you in all your networking endeavors. Click away and enjoy.
Jordan Harbinger is a Wall Street lawyer turned Social Dynamics expert and coach. For 11 years, he hosted The Art of Charm Podcast - regularly in the iTunes top 50 and downloaded over four million times a month. Now Jordan interviews the world's top performers - from legendary musicians to intelligence operatives, iconoclastic writers to visionary change-makers at The Jordan Harbinger Show, consistently holding in the iTunes top 100 after just a few weeks. You can also interact with Jordan on Facebook or Instagram.
Responses to "Networking with executives"
Be the first to leave a comment
You must be logged in to post a comment.