Networking like a champion
Posted by Jordan, 26 Feb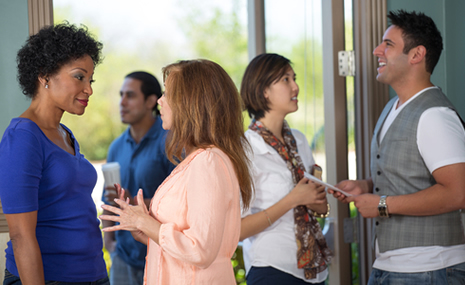 "If you love what you do, you'll never work a day in your life."
Adam Lyons has spent the last 2 years growing and building a film production company. Despite many people telling him the company will fail due to the state of the film industry the company is fairly successful, and the key to that success has been using his skills at social engineering to grow and develop that company.
Your perfect partner could be online right now...
What are you looking for?
In this episode, Adam Lyons and I discuss:
Apprenticeship: Why it's a MUST to learn in-person from the best

Why 'less theory, more practical' is the key to real-world application

How to network like a champion by getting people to actually ENJOY and like you

Why it's better to know fewer folks but be more strongly connected

Why it's okay to take advice from people who can't apply it themselves
Tune in and get to know what networking like a champ is all about.
Jordan Harbinger is a Wall Street lawyer turned Social Dynamics expert and coach. For 11 years, he hosted The Art of Charm Podcast - regularly in the iTunes top 50 and downloaded over four million times a month. Now Jordan interviews the world's top performers - from legendary musicians to intelligence operatives, iconoclastic writers to visionary change-makers at The Jordan Harbinger Show, consistently holding in the iTunes top 100 after just a few weeks. You can also interact with Jordan on Facebook or Instagram.
Responses to "Networking like a champion"
Be the first to leave a comment
You must be logged in to post a comment.