Are you moving too fast when dating?
Posted by James, 07 Jul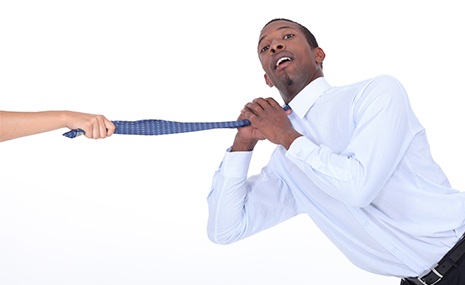 Is moving too fast wrong?
Do you ever feel like you are moving too fast in your relationships? For most people, it's hard to tell if you are moving fast in a relationship. But much as people have a problem seeing it for themselves, it's usually easier to notice this in our friends.
Find your soulmate on InterracialDatingCentral










The thing with fast dating is, you can get too caught up in the relationship's honeymoon phase. And this makes people get lost in relationships. Well, the thing is: It's okay to get lost in this phase. However, this might make one rush into a relationship without even thinking. And you might find yourself in a relationship that has no substance.
Is moving too fast in a relationship a bad thing?
Not that I am being judgmental or anything, but people who dive into relationships head fast usually appear to be having low self-esteem issues. And the problem with trying too hard to fill some emotional emptiness is you get your hopes too high only to have them squished. And this will make your self-esteem issues even worse off.
If it's any consolation, you are not alone. We have become a generation of casual daters. You can blame it on the excitement we feel that is brought about by having a crush on someone and our lustful selves. Moving too fast in a relationship is one of the biggest dating problems for both men and women alike.
So, how fast is too fast in a relationship?
There are several signs to know if you are moving too fast in a relationship. And if you feel moving too fast gets you into shitty relationships, then maybe it's time to recognize these signs and change your approach to dating.
You are just coming out of another relationship
The thing with relationships moving too fast is that most of them end too fast too. So if you are jumping into a new relationship faster than you are over the other one that probably ended too soon, then it's probably time to slow down.
Jumping into a new relationship might mean that you depend on being in a relationship to survive. This shows great self-esteem problems. Give yourself time to heal. That way, you will be able to make better choices in your next relationship.
You move in with him even before knowing his middle name
How do people even know when to move in with someone? This is a big life decision and it shouldn't be based on infatuation. There are some men who move too fast in relationships might even propose after the first week of dating. No matter how strong your feelings are, take your time. Get to know this person.
If you ask your friends and they look at you like you are crazy, then it's indeed time to slow down.
Meeting the family after a week
Much as it's good to get the approval of friends and family about your new catch, if someone asks you to a family gathering a week in, then it could be a red-flag.
You trust them completely before they earn it
No one is perfect. So when you start seeing your new catch in such a light, then you are fast-moving. You really don't know much about this person. So don't put them on a pedestal right away. He is not the sexiest or funniest men you have ever dated. Just give them time to prove themselves and earn your trust.
You are constantly sending them messages right after the first date
Its normal to want to do this when you meet someone new. Especially if your first date went well. However, if you find yourself daydreaming about this new catch obsessively, then those texts might even scare the other person away. Do a couple of dates a day.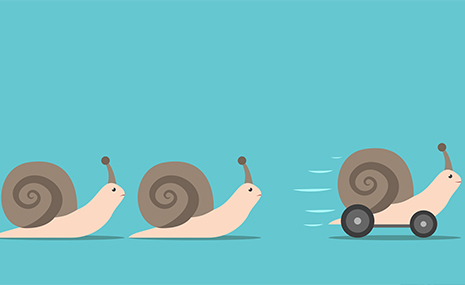 Relationship moving too fast? How to slow down
If you are tempted to make a life-long decision, ask the opinion of your friends about it. If they cringe or are hesitant, then you really should take a step back.

Set some ground rules for yourself, especially after the first date. Limit your communication. Like I said earlier, 2 texts a day.

If you are coming from another relationship, give yourself time to move on from the guy or girl. Don't peg your self-esteem on whether someone likes you. Just reflect over your past relationship and get to know yourself.

Get to know the person you are dating before you start investing in meeting with family and friends. Test the relationships life line first.

Let a guy or girl prove their worth. I am sure all the previous relationships you were in were also perfect when you met them.
There are however instances where fast moving is necessary. There is the saying: time waits for no one. Sometimes, it pays to act on your feelings. So if you are feeling it, do it. Give it your all. Moving too fast isn't always a bad thing.
1 responses to "Are you moving too fast when dating?"
Leave a reply
You must be logged in to post a comment.