Men suck at friendships?
Posted by Jordan, 26 May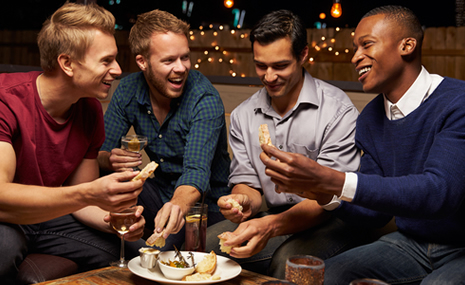 "Friendship... is not something you learn in school. But if you haven't learned the meaning of friendship, you really haven't learned anything." -Muhammad Ali
Men's Journal Contributing Editor Daniel Duane discusses friendship between men, why we suck at it and why it can kill us. In this episode, Duane digs deeper into the topic by looking at:
Your perfect partner could be online right now...
What are you looking for?
Why men suck at friendship

How many friends do we need?

The Different types of friends

What is the Male deficit model and why you should care

How friendships between men and women differ

Study: men are bad communicators AND we suffer as a result

Having no friends will kill you. Literally.
You think? Listen in and tell us your view on this. Plus, are women really better communicators?
Jordan Harbinger is a Wall Street lawyer turned Social Dynamics expert and coach. For 11 years, he hosted The Art of Charm Podcast - regularly in the iTunes top 50 and downloaded over four million times a month. Now Jordan interviews the world's top performers - from legendary musicians to intelligence operatives, iconoclastic writers to visionary change-makers at The Jordan Harbinger Show, consistently holding in the iTunes top 100 after just a few weeks. You can also interact with Jordan on Facebook or Instagram.
Responses to "Men suck at friendships?"
Be the first to leave a comment
You must be logged in to post a comment.