Man School - "I was kidnapped...TWICE"
Posted by Jordan, 01 Jul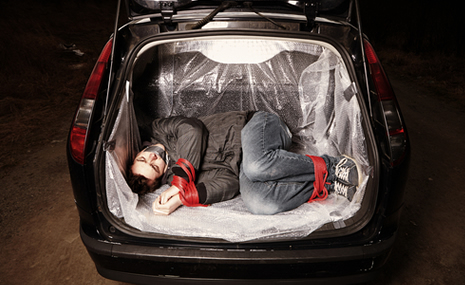 This is an episode where I, Jordan Harbinger am the guest rather than the host. In this show, I talk about how I got kidnapped not once, but TWICE, and why I'm here to tell the story. Thanks to everyone who checked out my stories on Class #2 "I Was Kidnapped... Twice!" And as much as this has nothing to do with getting the girl, some of these tips might save your life.
Here's some of the unusual stuff that I talked about.
Your perfect partner could be online right now...
What are you looking for?
Class Takeaways: Kidnapping advice:
If you are being held against your will, fight against going to a secondary location. "The place where no one can hear you scream."

Knowing the local language helps.

Having some self-defense skills can give you an advantage.

The police in another country may play by very different rules than they do where you're from.

Come up with an edge. (At one point, I pretended I was sleeping.)

"You live and die by your people skills."

A friend with a big mouth can get you in a whole lot of trouble.
Tune in and get schooled!
Jordan Harbinger is a Wall Street lawyer turned Social Dynamics expert and coach. For 11 years, he hosted The Art of Charm Podcast - regularly in the iTunes top 50 and downloaded over four million times a month. Now Jordan interviews the world's top performers - from legendary musicians to intelligence operatives, iconoclastic writers to visionary change-makers at The Jordan Harbinger Show, consistently holding in the iTunes top 100 after just a few weeks. You can also interact with Jordan on Facebook or Instagram.
Responses to "Man School - "I was kidnapped...TWICE""
Be the first to leave a comment
You must be logged in to post a comment.