Loving Logically
Posted by Jordan, 03 Mar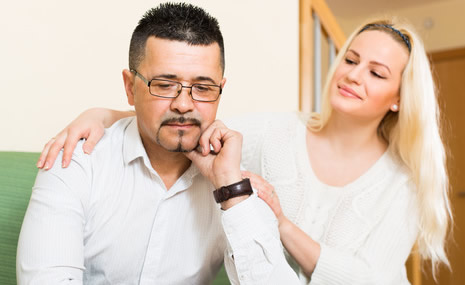 "Love at first sight isn't a decision." - Dr. Duana Welch
Most men believe the cultural stereotypes that women are more emotional, and that women benefit more than men do in relationships. Knowing what male mating psychology is really like — how emotional men are, and what kinds of vulnerabilities and special challenges this creates for guys — can help men to make better choices in the thing science indicates really does make or break lifetime happiness: mate choice.
Your perfect partner could be online right now...
What are you looking for?
Dr. Duana Welch, author of Love Factually rejoins us to explain how men can enter, exit, and recover from relationships in a way that benefits them... all based on science. She dispels some prevailing relationship myths, help men understand the fact that they're more emotional than women when in relationships, discover how women have shaped men's psychobiology to make that happen, and use science to benefit men who are entering, exiting, and recovering from relationships. And if you missed Dr. Welch's last visit, you should also check out the episode on Science-Based Dating.
The Cheat Sheet:
Is "love at first sight" a real thing? Science has the surprising answer.
Women have shaped men psychologically over the course of evolutionary history.
How do mating strategies differ between men and women?
Learn the best predictors for whether your partner will cheat or be faithful.
What (specifically) should you say to someone you need to break up with?
And so much more...
More About This Show
Some other interesting, science-supported factoids Duana shares with us:
In relationships, men tend to say "I love you" first.
Men tend to fall in love faster and harder.
At every stage, men are less likely to end a relationship. It's common for men to stay in a miserable situation, sometimes for many years, until the woman finally ends things.
Listen to this episode of The Art of Charm to learn why looking at peacocks made Charles Darwin sick to his stomach, how a lot of our mating psychology doesn't make sense in the same context today as it would have 50,000 years ago, why a woman might be more choosy about a casual sex partner than she is about a husband, how some guys can't stop women from throwing themselves at them (and why they would ever complain about such a problem), what the Sexy son hypothesis is, how men and women cheat differently, and lots more.
http://traffic.libsyn.com/theartofcharmpodcast/492-DuanaWelch.mp3
Did you find this episode helpful? Let us know.
1 responses to "Loving Logically"
Leave a reply
You must be logged in to post a comment.