Is dating a co-worker the sure way to go?
Posted by Matthew, 08 Apr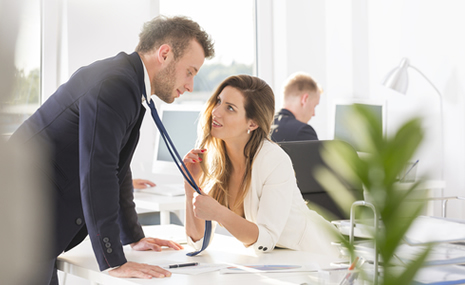 They say 2/3 of people meet their partners at work or through their friends. But just because most people meet this way, does it automatically mean its the best way to meet people? In this video, besides talking statistics on couples that have met at work, we also look at the insular nature of most people's lives in relation to how we meet people.
Find your soulmate on InterracialDatingCentral










What are the pros and cons of-of dating a co-worker? Drop us a line and let us know your views on this.
Matthew Hussey is a renowned dating expert and author. His latest dating book Get The Guy is a New York Times bestseller. He's the go-to relationship expert for Rachael Ray, Katie Couric, Ryan Seacrest, Meredith Vieira and many others. And he's a relationship columnist for Cosmopolitan magazine and the resident love expert for "The Today Show." Here he shares his proven strategies to get a man to do anything you want, from tirelessly pursuing you to treating you like a goddess to committing to you for life.
1 responses to "Is dating a co-worker the sure way to go?"
Leave a reply
You must be logged in to post a comment.