Interracial Dating: Meet the Parents
Posted by Jane, 20 Mar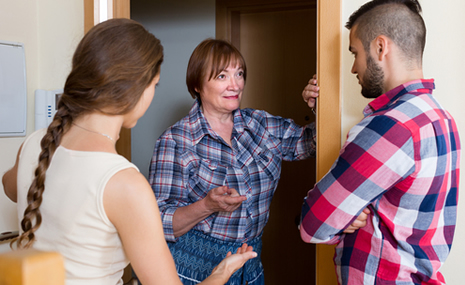 Meeting the parents is a huge deal when it comes to interracial dating. To be honest, it can be quite challenging. On the other hand, it does provide you with a unique experience right from the start.
It's important to note that meeting up with the parents can be hard at times. Most of the time, the parents are accepting. However, not all of them are like that. This is why you need to keep this in mind and figure out the right approach.
Find your soulmate on InterracialDatingCentral










First, you need to talk with your loved one, and they should tell you more about the family. The more you find out, the better it will be for you. The idea here is to have as much information as possible about the family, as this will give you a good insight into what you can do and how you can approach the entire experience.
Be your true self from the start. As long as you do that you won't have many problem.
Patience is particularly important because the prejudices and long-standing attitudes will not be removed right away. They have to know you at first, and even then, there will be an accommodation period.
You also need to consider the idea of being gracious. Try to give the parents the benefit of the doubt. You need to see the situation from their perspective if you want to understand why they behave the way they do. Avoid rushing into an absolute decision. Plus, if you are gracious, you will end up with much better results, and that's exactly what you want to receive in the end!
Having a support team can pay off a lot, and it will bring you an excellent experience to say the least. Interracial dating can be rather troublesome at times. This is why you need to take your time when you interact with parents. They aren't always ok with the idea.
As long as they get to know you and you have the right amount of patience, you should be fine. Yes, you can expect the situation to require a bit of time, but as a whole, you will find results to be rather rewarding. Just try to take everything into consideration, and the experience as a whole should be more than ok when you meet up with her/his parents!
3 responses to "Interracial Dating: Meet the Parents"
Leave a reply
You must be logged in to post a comment.