How's Swirling in the South? Here is what Christelyn found out in Charleston, SC!
Posted by Christelyn, 29 May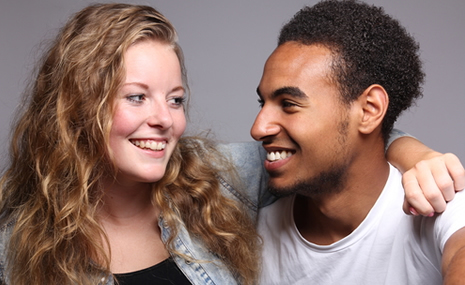 Does the region that someone lives in influencing their openness (or not) to interracial relationships? Various discussions that have been carried out on the subject say: Yes! So I decided to get out there and find out for myself.
Much as Charleston is a city with lots of history, not all of it of good. Initially, it was "Charles Town", named in honor of King Charles II. The town was first colonized by wealthy Englishmen who were given property because they were loyal to the king. At first, getting African slaves to the region was quite a challenge so they decided to go with Native American slaves. But eventually, they got the Black slaves.
Your perfect partner could be online right now...
What are you looking for?
The locals changed the name to "Charleston" after the Englishmen were defeated in the American Revolution. When slavery boomed with the invention of the cotton gin, black slaves outnumbered the whites... they were everywhere as maids, butlers, cotton pickers. They opposed Lincoln's move to abolish slavery and they fought long and hard against it in the Civil War.
Today Charleston is a hub for tourists, universities, the military, and businesses. And because of slavery, people who have lived here for generations still cling on to their conservative ways... the main one being the belief that the races shouldn't mix. Both the upper-class white society and many of the blacks who have been there for generations agree.
Well here is how it all went down in Charleston...
Christelyn Karazin is the co-author of Swirling: How to Date, Mate and Relate, Mixing Race, Culture and Creed. She's also the co-host of "Swirlr" the first multiracial, multicultural dating show, and publishes the blog, Beyond Black & White.
5 responses to "How's Swirling in the South? Here is what Christelyn found out in Charleston, SC!"
Leave a reply
You must be logged in to post a comment.