How to read people like a book
Posted by Jordan, 01 Jul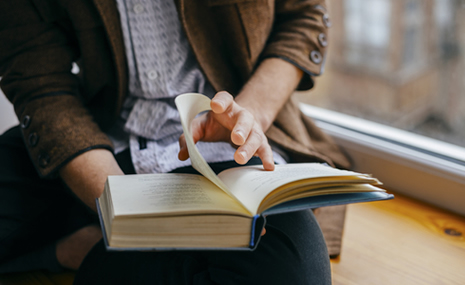 Imagine what you could do if you could always know what someone else was really thinking - no matter what they were saying to you. How would that change your work life, your life at home and your relationships?
Here to help you do just that is Vanessa Van Edwards of the Science of People, a human behavior research lab. She's joins the Art of Charm podcast to give us the inside scoop on human behavior, micro-expressions, being a human lie detector and how to read people like a book.
Your perfect partner could be online right now...
What are you looking for?
MORE ABOUT THIS SHOW:
Vanessa Van Edwards has long been fascinated by people's behaviors. In fact, she thought she would work for the CIA or the Secret Service, until she realized that would mean interrogating people. Instead she opted to combine her interest in people with self-help for the business world, which eventually led to her joining the Science of People.
The work she and her colleagues do there has been recognized around the world and has been featured on such notable media outlets as Fast Company, Forbes and NPR BusinessWeek to name just a few!
In her words, her work combines "sexy science with self-help" and she brings her it to this episode. We talk about how to use non-verbal communication as a secret weapon and the art of decoding hidden messages so you know what people really mean, regardless of what they are telling you.
The finer details of this show include:
Can you tell someone's success or power based just on their face? Vanessa tells all.

What's the facial feedback hypothesis?

What's one of the hardest micro expressions to recover from?

93.6% accurate predicator of divorce - what is it?

The one micro expression that can open an opportunity to connect with a woman.

And so much more!
In this show, Vanessa and I give you the 7 micro expressions, specific ways to recognize them, and why they are important. From anger and contempt to happiness and sadness, we dive deep into each so you can begin to recognize them in your friends, family, co-workers and romantic interests.
We also talk about mirror neurons, which are like brain copy cats, and they help us "mirror" the person or people we are interacting with to create connections and that feeling of familiarity.
We cover so much in this show and it's all information you need to know! This is a primary on reading expressions and the scientific research behind it. Even if you aren't familiar with how to decode body language or how to read other forms of non-verbal communication, you're going to take away A LOT from this show and you're going to be able to learn it and use it quickly.
At the Art of Charm, we talk about the mind following the body and the body following the mind so having Vanessa here was a natural fit. I loved talking with her and sharing as much of her knowledge as we could on this show! Hope you enjoy it as much as I did.
Resources from this episode:
You'll also like:
-Best of The Art of Charm Podcast
Jordan Harbinger is a Wall Street lawyer turned Social Dynamics expert and coach. For 11 years, he hosted The Art of Charm Podcast - regularly in the iTunes top 50 and downloaded over four million times a month. Now Jordan interviews the world's top performers - from legendary musicians to intelligence operatives, iconoclastic writers to visionary change-makers at The Jordan Harbinger Show, consistently holding in the iTunes top 100 after just a few weeks. You can also interact with Jordan on Facebook or Instagram.
Responses to "How to read people like a book"
Be the first to leave a comment
You must be logged in to post a comment.