How to meet women online successfully
Posted by James, 04 Jun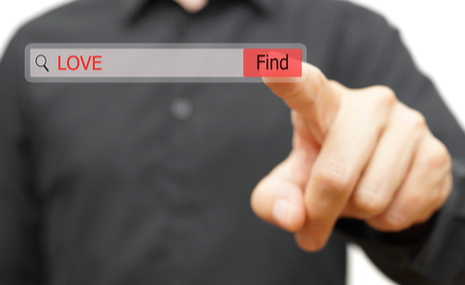 Whether you choose social media platforms or online dating sites or apps, meet women online at any time and on the go. Everyone is doing it. The days for scouting for women in bars and on the streets are long gone. Online dating is the in thing. And everyone, even the seniors who we think might be conservative have gotten with the program. Times have truly changed. And these days, a large number of couples meet online. It's easier. Its much safer than how it could have been 3 decades ago and people are now less skeptical.
So is there a formula to meeting girls online that men need to apply in order to snag that girl? Read on...
Find your soulmate on InterracialDatingCentral










Best way to meet women online
The truth is, about a third of the marriages in the US came about because of online matchmaking. So if you are looking to meet the girl of your dreams and you are not online, then dude, you have drastically reduced the chances of ever meeting one. And the dating sites are getting better with their algorithms of matching people. Plus, online dating is no longer seen as a place for desperate people to find love. It is now the go-to place for meeting women online. So if you are single and not on dating site, then you are really missing out!
So seeing as everyone is doing it, how can you increase your chances of meeting girls online?
Showcase yourself using your photos
We can't run away from the fact that physical attraction plays a major role when it comes to romantic relationships. Your profile picture is the first thing that the women online will see. It needs to ooze a positive vibe. Forget that photo that you took when you were at some work conference. The best alternative is to take pictures that show off your fun and outdoor side of you.
A smile goes a long way
Even if you have a bad set of teeth, try smiling a bit if you want to meet women online. It makes you look warmer, more attractive and more approachable. So crack that smile. It will give you mileage online.
Forget the selfies
According to surveys, people who use selfies on their profile pictures get lesser hits. What is recommended is to ask a friend to take a good photo of you. Yes, we know you love your bathroom selfies. Yes, we know you love your great body. Trust me, even when you are fully clothed, your great body will speak for itself. So resist the urge. Just take a proper picture.
How you describe yourself should reflect who you really are
The best way to meet women online is, to be honest about your personality. Choose your phrases carefully. So we know you want to seem cool. Are you really? Just be truthful with the description of yourself. If you are calling yourself "fun-loving" then you better be. If you aren't, that girl you are so into will see through your lies and you will lose her.
Talk to many women
Online dating is like fishing. The women are many and they come from all walks of life and regions. Yes, there is the temptation of wanting a woman of a certain age group or one from your area. But the real trick about how to meet people online is to be openmindedness. Maybe the woman has no problem relocating for love. Maybe the women you will click with isn't within the age bracket set by the dating site. She could be 2 years less or more. The best way to go about it is to expand your horizons and talk to as many women as you cam until you meet the one that feels right.
Do your chatting at night
The best way to meet women online is to up your chatting women night game. We are all busy. And that is why we are looking for love online. Apparently, women prefer late night chats... say between 10 pm and 11 pm. Plus it feels more romantic. At 10, one is ready for bed but not quite ready. So instead of the tossing and turning, women will be more receptive to your chat as opposed to dosing off on a chick flick.
Keep up with the dating slang
Do you know what LTR means? When you see that on a woman's profile, she wants a long-term relationship. Try keeping up with the online dating lingo if you want to increase your chances of meeting women online. We don't want you typing "lol" after every phrase that you don't understand.
Show your casual self
The tux! You think a woman who wants an LTR wants to see you in that? It's your work gear. Leave it there. Dating needs to be casual. So even if you are that cut-throat formal-wearing guy, tone it down on your online dating time. P.S. That Halloween costume of "Iron Man" is also you trying too hard.
Be proactive
You need to be in control of your dating life if you want to meet women online. And as much signing up for most dating sites is free, if you want the secret to how to meet women online, then you should be willing to subscribe. The best site to meet women is one that tells it ad is it is. Why would you want to limit your communication options on a free membership? See a girl you like? How about having the freedom to do chat her up because you are on a free membership! Don't leave your dating fate into someone else's hands. Act Now! Don't be left behind. Register on one of the most reputable dating sites today!
The thing is, online dating is now the most effective way to meet the love of your life and probably create your happily ever after story. For inspiration, visit InterracialDatingCentral, best place to find a girlfriend online, and read the various success stories from the couples that have found love on our site.
2 responses to "How to meet women online successfully"
Leave a reply
You must be logged in to post a comment.