Watch: How to instantly Feel Confident About Your Body
Posted by Matthew, 14 Sep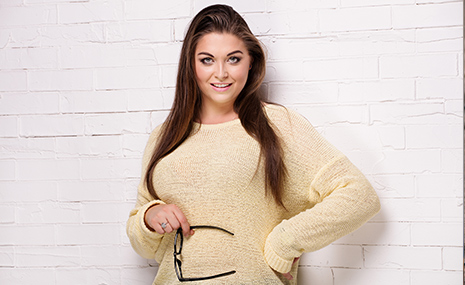 Most of our concerns about our body images are shaped by the media's perception of what beauty is. Sometimes, its the people around who make us have a negative body image based on the comments they make about our bodies.
We are so concerned about what people think about our bodies that we begin criticizing our own bodies with statements like:
Find your soulmate on InterracialDatingCentral










"Eww... look at that stomach."

"I hate my chubby legs."

"I wish I had better skin."
This is how we talk to ourselves every single day. We wake up in the morning, go to the mirror, and immediately think about everything that's wrong with our body... We just can't stand the man or woman in the mirror.
We go the gym, read magazines, watch TV, and feel completely inferior compared to the perfect, toned, athletic figures put in front of our eyes 24/7.
How much happiness are you losing because of your body image? How is this affecting your day-to-day confidence? I find it terrifying how mean we are to ourselves in this area. I'm all for self-improvement, but not at the cost of self-love. How can you expect someone else to embrace how your body looks if all you do is beat yourself about it?
In this blog video, I share a story about my own moment of body insecurity and give you 2 ways to INSTANTLY improve your body image so that you can walk through the world with confidence again.
Remember: Just because you have goals to achieve, doesn't mean you can't be kind to yourself along the way.
Matthew Hussey is a renowned dating expert and author. His latest dating book Get The Guy is a New York Times bestseller. He's the go-to relationship expert for Rachael Ray, Katie Couric, Ryan Seacrest, Meredith Vieira and many others. And he's a relationship columnist for Cosmopolitan magazine and the resident love expert for "The Today Show." Here he shares his proven strategies to get a man to do anything you want, from tirelessly pursuing you to treating you like a goddess to committing to you for life.
3 responses to "Watch: How to instantly Feel Confident About Your Body"
Leave a reply
You must be logged in to post a comment.