How to be a male escort
Posted by Jordan, 02 Dec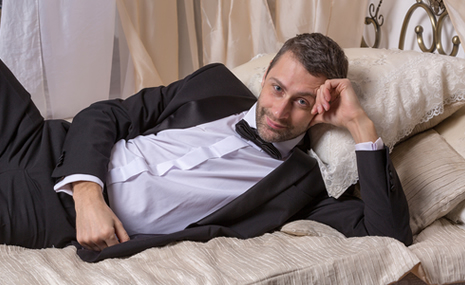 Remember, judge and argue all we may, women are paying this man for his company, so he must be doing something right (aside from just hitting the gym 7 days/week). My old-school buddy Vin Armani is back on the show, this time the face of a new escort agency in Las Vegas brings an interesting insight into the industry as well as into the female mind.
Vin and I uncover:
Your perfect partner could be online right now...
What are you looking for?
How, in the male escort industry now, having "game" is actually not a prerequisite to being hired by an agency, when, in fact, it is the most important driver of repeat business.

Why a "natural" (at least looks-wise) is not necessarily going to be a highly effective escort.

The "date pattern" that Vin has developed for getting quick rapport and then escalating. (This is actually good info for first dates in general, particularly first meetings where you have done some digital communication beforehand (online dating).

What Vin's new agency is looking for in a potential recruit, AND how much money they could potentially make (REAL numbers related to how much an established buy in the industry will typically make)
Also:
A male escort's REAL job

How escort agencies work from the INSIDE

Why going on a vacation can be a tough job -When escort 'dates' go wrong

Chin-dildos (yeah, you heard me)

"Women Judge Their Worth by the Man They're With"
Indulge...
Jordan Harbinger is a Wall Street lawyer turned Social Dynamics expert and coach. For 11 years, he hosted The Art of Charm Podcast - regularly in the iTunes top 50 and downloaded over four million times a month. Now Jordan interviews the world's top performers - from legendary musicians to intelligence operatives, iconoclastic writers to visionary change-makers at The Jordan Harbinger Show, consistently holding in the iTunes top 100 after just a few weeks. You can also interact with Jordan on Facebook or Instagram.
1 responses to "How to be a male escort"
Leave a reply
You must be logged in to post a comment.