How online dating is saving social interaction with people during social distancing
Posted by James, 03 Apr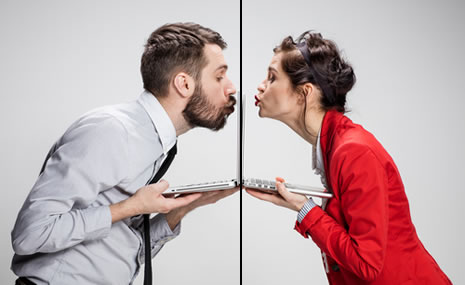 Chat now, meet later... Much, much later...
Much as governments are trying to put in place measures to control social interraction, online dating has become the salvation to socializing with people when people need to stay away from each other.
Find your soulmate on InterracialDatingCentral










Just because now is not the appropriate time to go to the bar doesn't necessarily mean that staying safe and healthy = staying bored.
All things virtual are now becoming very romantic. This time of social distancing,  online dating is offering a major opportunity for people to bond.
The ladies are happier because men are chatting more
Online dating is now the best way to get to know someone during the crisis. And you know what, the men's communication skills are improving because they are now forced to chat more.
This is something women have always wanted - For men to be more chatty. It is offering women the opportunity to get to know men first. With social distancing, we are focusing on conversations and growing existing relationships as well, as building new ones.
Cultivating emotional intimacy
Apparently  70% of emotional intimacy stems from sharing experiences and making connections, as well as learning things about one another. Basically, only 30% is physical.
People are now sharing more in the pure interest of getting to know others. And because they want to know more about others, they are also sharing more about themselves.
Stronger relationships
The absence of physical relationships can strengthen new relationships. Before you even touch,  a deep strong connection has already been developed.
Couples should focus on developing this deeper connection during this time of social quarantine. The idea is to get close even when you can't be close. Lets focus on developing meaning connections so that once all this blows over, 70% of the battle will have been worn and the 30% will be a walk over... It always is... ;-)
Here is something to think about
Now that men are making longer conversations online,  will they revert to one-word answers once all this is over? Let's hope that this crisis has taught more men more social interaction.  Question is: Will it be sustainable post COVID19?
1 responses to "How online dating is saving social interaction with people during social distancing"
Leave a reply
You must be logged in to post a comment.