How I used my charm to quit working and enjoy life
Posted by Jordan, 13 Nov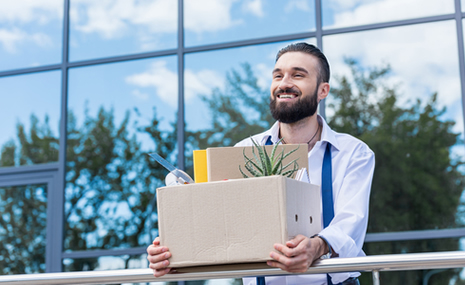 I was recently interviewed on Jeff Steinmann's podcast about how I ditched my Wall Street job to co-found The Art of Charm. So, for those of you that were curious about my entrée into this particularly random/unusual industry, here you go. :)
While I was in law school, my buddy and I started a podcast called The Pickup Podcast just because we thought it would be fun and we wanted to share what we were learning about talking to women as we tried to turn our ho-hum 19-year-old love lives around. We were having fun with it and everything was going fine. It was just a hobby. Meanwhile, I finished law school and started working at a big NYC law firm. Enjoying the big wall street lawyer bucks, I developed a taste for the finer things in life. Fast cars, a nice New York City apartment and big bar tabs with friends. Suddenly, the music stopped. My firm told me I was being downsized.
Your perfect partner could be online right now...
What are you looking for?
The good news is that by this time, the Pickup Podcast was starting to "pick up" — (pun intended; I couldn't resist). It had a large and growing following. Not discouraged, I knew I had something going with the podcast and I completely rebuilt my life – and this time there was no soul-sucking lawyering job involved.
This show isn't just about monetizing a podcast (there's plenty of that), but it's really about a whole new way of looking at living your life. A new way that puts the things that that get you excited FIRST. On this episode of the How to Quit Working Show I am going to share:
Exactly what I did when faced with an expensive lifestyle and suddenly NO income.

Besides business savvy, how do you get a podcast to actually pay you.

How I transformed the Pickup Podcast from being just a hobby to the money-making empire it is today.
Hope you get to learn a thing or two from my experience. Listen in!
Jordan Harbinger is a Wall Street lawyer turned Social Dynamics expert and coach. For 11 years, he hosted The Art of Charm Podcast - regularly in the iTunes top 50 and downloaded over four million times a month. Now Jordan interviews the world's top performers - from legendary musicians to intelligence operatives, iconoclastic writers to visionary change-makers at The Jordan Harbinger Show, consistently holding in the iTunes top 100 after just a few weeks. You can also interact with Jordan on Facebook or Instagram.
Responses to "How I used my charm to quit working and enjoy life"
Be the first to leave a comment
You must be logged in to post a comment.