"How Do I Protect My Girlfriend from Racist Family Members?"
Posted by Christelyn, 16 Jun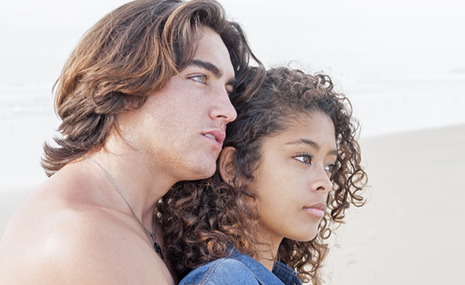 I got this question from a young 20-something:
"Here's my dilemma: To make a long story short, one of my two sisters, my father, and I are the only three in my entire family that don't see interracial relationships as wrong. Besides the three of us, my family has never and will never approve of me being romantically associated with a black woman. So here's my question regarding this: what appropriate method would you suggest I use to inform my potential (or current) nonwhite girlfriend of the difficulties she will probably face while allowing me a chance to be her boyfriend? I don't want to scare her off and encourage her to get a restraining order, but I also think it only fair that she's made aware of the potential problems she'll possibly face while she's with me. I don't know any woman that appreciates that kind of surprise…"
This young man is smart to anticipate potential opposition for his preference, but with a little planning, uncomfortable situations can be mitigated or even avoided. This young man has an intimate knowledge of the personality and disposition of his relatives, so he's armed with vital information on how to navigate through such troubled waters.
Your perfect partner could be online right now...
What are you looking for?
Of course, the easiest thing to do for the interracial couple is 100% avoidance, but sometimes that's just not possible. The situation arises where interaction absolutely must take place, then planning and strategic responses will be necessary to avoid hurt feelings or outright blow ups. Here's my take on his situation:
Christelyn Karazin is the co-author of Swirling: How to Date, Mate and Relate, Mixing Race, Culture and Creed. She's also the co-host of "Swirlr" the first multiracial, multicultural dating show, and publishes the blog, Beyond Black & White.
9 responses to ""How Do I Protect My Girlfriend from Racist Family Members?""
Leave a reply
You must be logged in to post a comment.