Geeky Guy Wants to Go Dutch; Wants No Strings
Posted by Christelyn, 23 Dec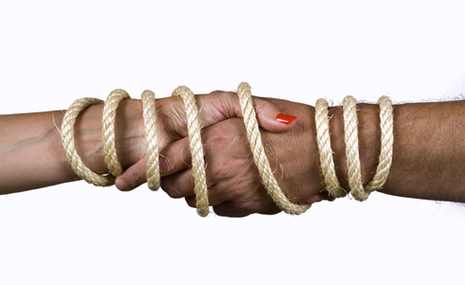 Recently, I received a letter from a fan...
Hello Christelyn,

Your perfect partner could be online right now...

What are you looking for?

I'm going to be straight forward, how do I grab the attention of a woman as a geeky introvert? By introverted I mean I just can't go up to just any pretty face and try to make conversation, I need a reason to not I feel like I'm not wasting my time because it takes a lot for me to go up to woman and trying to make a connection. So, my first question how do I get a woman to want to get to know without making the first move.

On top of that I've been told that my mindset about dating until a serious relationship happen drives a woman away, for example, when I do work up strength to ask her out on a date how do I get her to be okay with going dutch, the majority of the woman seem to want me to pay for everything but none seem to understand there isn't a relationship established yet and I don't want to be a free meal ticket for them? I also want to clarify that these are past first dates that happened that never had a second date or never happened because I wanted to go dutch.
Introverted, and so-called, "geeky" people have an advantage in meeting people in the digital age, because there are so many opportunities to meet people online, and connect with them based on shared interests, hobbies, etc. The letter writer is very concerned that his efforts to put himself on the line might leave him vulnerable to rejection. To some degree, online dating allows for you to prescreen people and reach out to people whom catch your interest and are interested in you. Finding out if someone is interested in an online platform is pretty straightforward, so there's no need to worry about getting a drink thrown in your face! Online gaming has even gotten more sophisticated, and you're able to connect with people across the globe, and not to mention all the conventions surrounding geekdom, like Cosplay, ComiCon, Star Trek conventions, you name it!
So now, let's focus on the writer's desire to go dutch on a first date. I've polled several men on this issue and many of them believe that this young man might eliminate a right sum of potential partners taking that stance, because traditionally, women look to men to be providers, and a customary way to display that ability is by planning an outing and paying the tab. There no doubt will be women who will be immediately turned off by the mere suggestion of going halvsies, but some women who have a more egalitarian attitude toward dating might not mind going dutch, and may even insist upon it.
What makes me more concerned about the writer is the vibe that both his concerns--fear of rejection and the desire to go dutch-- stem from a fear of truly trusting someone enough to be vulnerable. After all, stingy hearts don't get fed.
Christelyn Karazin is the co-author of Swirling: How to Date, Mate and Relate, Mixing Race, Culture and Creed. She also operates the popular blog, Beyond Black & White, and operate the first forum dedicated to black women interested and/or involved in interracial relationships.
Responses to "Geeky Guy Wants to Go Dutch; Wants No Strings"
Be the first to leave a comment
You must be logged in to post a comment.