Feel the Love! Recap of the NYC Loving Day Event 2013
Posted by Christelyn, 21 Jun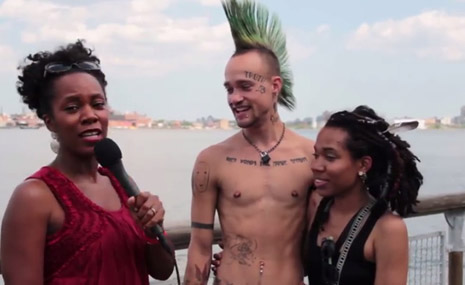 Talk about cuties interested in interracial relationships everywhere you looked! The beer was flowing, so was the free barbecue. Those two things, plus an awesome DJ, and you've got yourself one hell of a party. There was every race in America under one big tent–literally and figuratively. It was so beautiful, all the love, all the unity, it's what I imagine Heaven must be like...
Your perfect partner could be online right now...
What are you looking for?
I'm of course referring to the Loving Day flagship event that happened last weekend along the East River in Manhattan. Event organizer and founder of Loving Day, Ken Tanabe, is the brainchild of the event, which celebrates the anniversary of the landmark Lovings versus the State of Virginia verdict, which once and for all, legalized interracial marriages in the United States. Satellite events occur throughout the United States, and you might find one near you by checking the organization's web page.
20 responses to "Feel the Love! Recap of the NYC Loving Day Event 2013"
Leave a reply
You must be logged in to post a comment.