Detroit Guy, London Girl - A Perfect Fit
Posted by Leticia, 07 Mar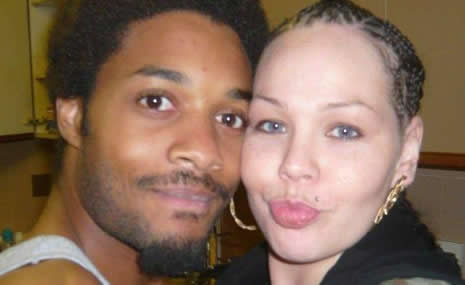 Emma was a nice British girl who hadn't found her Prince Charming in jolly old England. That's why she cast her gaze abroad. "Well, I never had any luck with English guys, so I wanted to try and see if I had more luck elsewhere," she explains. "The Internet, after all, is a window to the world!"
On the other side of that window was Percival, who lived in a very different land, many miles away. Detroit, Michigan, as a matter of fact. He says his experience on another dating site "put a bad taste in my mouth," but our service seemed different. "I was intrigued, so I gave it a try," he says. That turned out to be a good move.
Find your soulmate on InterracialDatingCentral










Within two weeks of starting their memberships, these two found each other. Emma spotted Percival's profile—his username was "IceStorm23"—and liked what she saw. "Very handsome," she remembers thinking. "Loved his personality and discovered we had the same goals in life."
Rather than waiting to see if Percival approved of her as well, this plucky Brit made the first move. "I sent a Flirt, then bought a subscription so I could send him an email," Emma says. "I wouldn't have had the confidence to do that otherwise." Making that small financial commitment was enough to spur her to action. She's very glad it did. "Then we exchanged emails...then phone numbers... It was an instant attraction."
Percival says that Emma, aka "eager_emma," was entirely his type. "Bang-on target," is how he put it, actually. "She is exactly the type of girl I go for." Nonetheless, because of the many miles of ocean that separated them, it was quite some time before he could arrange to meet her in person. Percival is grateful that Emma waited more than a year before he actually set foot on British soil. "She was loyal to me for a very long time before we even met. Not many girls would wait, and she did."
For these two, it wasn't a question of "if," only "when." Over the course of countless conversations through our site and on the telephone, the couple fell very much in love. Percival says he was quickly convinced that Emma was an "absolutely stunning, smart and caring person."
"Being in a long-distance relationship did have its difficulties," Emma relates. "But we were loyal to each other and spoke every day." By the end of a year, the next step was clear to Percival. "We got on like a house on fire, so we decided to take the plunge and see if the same attraction would be there if we met face-to-face," he explains.
Emma picks up the story there. "Come 2006, he came over to the U.K. to visit me. Oh my gosh, I thought he was even cuter in real life! His big brown eyes caught my eye first."
Having been burned in the past, Percival was relieved to find that the woman awaiting him in London was even real. With a laugh, he tells us he was delighted to discover that Emma wasn't a "dude." He was also surprised by "how much in common we had and how much fun we had together... I could be myself without her judging, and I loved that."
Emma appreciated that Percival was well brought up, with good manners. "What a gentleman he was! I'd always been with the 'bad boy' type, so pulling out chairs and opening doors was new to me. That was a pleasant surprise... Loved it!"
Percival could only stay for so long, of course, and as his last days in the U.K. ticked by, he felt the need to solidify the bond forming between him and Emma. She tells us that her man made a simple but unforgettable proposal. "The next day he was being kicked out of the U.K. because of Immigration, so he wasn't sure when we could see each other again. He took out a diamond ring, got on one knee, and said 'Would you be my wife?' I of course said 'yes!
Percival says that finding Emma "has changed my life completely. I moved from America to be with my wife in the U.K. so I left all I knew behind. We are happily married with a four-month-old baby. If I hadn't fallen in love, who knows who I'd be and where."'"
"Keep your options open," Emma tells lonely hearts everywhere. "Just because a person lives miles away does not mean it won't work. As hard as it is, if the person is worth it, you will make it work. We did, so anyone can. Just be patient and keep fighting."
The couple is celebrating their third anniversary as husband and wife. Their child, a beautiful baby girl named Lìara, is proof that Emma and Percival were right—this is a love worth waiting for. "We are truly blessed," Emma says. "Thank you!"
Thank you, Emma! Your story is an inspiration to us all.
57 responses to "Detroit Guy, London Girl - A Perfect Fit"
Leave a reply
You must be logged in to post a comment.