Decoding female hormones
Posted by Jordan, 04 Jul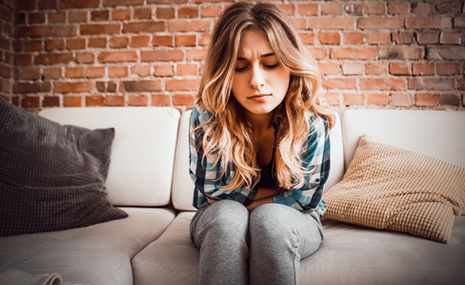 When you understand these hormonal changes, it creates grace in a relationship. - Dr. Sara Gottfried
Are you tired of not knowing how to cope with your woman's hormonal cycles? Of not knowing when she'll go from zero to crazy in .002 seconds? And what about your own hormones - can you manage them yourself so that you don't feel tired and achy when you get up in the morning and grumpy when you come home at the end of the day?
Your perfect partner could be online right now...
What are you looking for?
Our guest for today's show says yes to all of those questions. Dr. Sara Gottfried, author of The Hormone Cure, is a Harvard-trained medical doctor, wife, mother, and yogini. And she's here to give us the scoop on male and female hormones.
MORE ABOUT THIS SHOW:
Dr. Sara is, as she puts it, board-certified in everything that can go wrong with a woman's body. She knows firsthand what it's like when hormones go haywire and it was her own personal experience that led her to deeper discovery on the topic.
After sorting out her own hormonal imbalances, Dr. Sara decided to specialize in helping others do the same with their hormone levels. Today she treats both men and women.
She's also written a book on how to properly treat hormone imbalances and in this episode, she shares much of her knowledge, her personal experiences and a lot of "how to" advice on all things hormones.
The finer details of this show include:
The three words to say to your woman when she's complaining.

What is adrenal burnout?

What common birth control method can shrink the clitoris by as much as 20%?

What's the hormonal cause of Grumpy Old Man Syndrome?

What is tilt and why does it ruin many relationships?

And so much more!
Dr. Sara and I dive deep into these topics and many more. We talk about the importance of knowing your woman's hormonal cycle and how to cope with her different needs at different times of the month. For example, there are certain times when your woman will benefit more from getting together with her friends than she will from being with you. Dr. Sara tells us how to know when your woman needs her friends and when she needs you.
We also talk about the three main hormones for men and women. They are different (naturally) and Dr. Sara explores each.
For men, the top three are called "The Three Amigos" and they are testosterone, cortisol, and thyroid. For the ladies, she dubbed their top three hormones "Charlie's Angels". They are estrogen, cortisol, and thyroid.
She tells us why each hormone is important to their respective gender, how to know if any of the big three hormones are off-balance and what you can do to reset them to normal, healthy levels if needed. She also explains why you should get them checked regularly, at least every six months.
We also discuss the subject of tilt: what it is, why it happens and what to do about it. Tilt is when our nervous system gets overwhelmed. Tilt has a major impact on our overall personal health and also on the health of our relationships. Dr. Sara gives us symptoms to look for when questioning whether we're in tilt or not and how to cope if we are and how to help our woman cope if she is.
And two other topics I made sure we touched on are the importance of orgasms in hormonal health and the three types of girls you should run from! Dr. Sara weighs in on both.
We packed SO much into this episode of The Art of Charm! I think Dr. Sara and I could've talked for a few more hours; she was an amazing guest with a fountain of knowledge. I really appreciate how generously she shared her time and her wisdom; I hope you enjoy listening as much as I enjoyed interviewing her!
If you dug this episode, let us know and feel free to share your opinions with us.
Jordan Harbinger is a Wall Street lawyer turned Social Dynamics expert and coach. For 11 years, he hosted The Art of Charm Podcast - regularly in the iTunes top 50 and downloaded over four million times a month. Now Jordan interviews the world's top performers - from legendary musicians to intelligence operatives, iconoclastic writers to visionary change-makers at The Jordan Harbinger Show, consistently holding in the iTunes top 100 after just a few weeks. You can also interact with Jordan on Facebook or Instagram.
Responses to "Decoding female hormones"
Be the first to leave a comment
You must be logged in to post a comment.