Dating Advice: Never had a boyfriend before - What to do
Posted by James, 16 Oct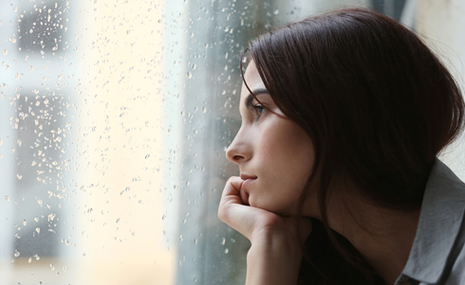 There can be several reasons why a girl has never had a boyfriend. And for pretty girls more often than not you will find that the men are probably too shy or too scared to approach them. Maybe you are in the I ve never had a boyfriend situation because you only have flings and have never been ready for a serious relationship before but you are now ready to give it a go. Whatever the reason, not having a boyfriend isn't going to be that way for the rest of your life.
Read on as Love is all colors brings you some tips on what you can do...
Find your soulmate on InterracialDatingCentral










What to do if you have never had a boyfriend
When will I get a boyfriend? What age will I get a boyfriend? Why have I never had a boyfriend? What is it like to have a boyfriend? Will I ever have a boyfriend? These and more are probably questions that go through your mind especially if you are 25 and above and have never been in a serious relationship before. It can be very frustrating especially if you are surrounded by friends who are seriously dating, engaged or even married.
So if for one reason or another you have never dated before but are interested in doing so, instead of wondering will I ever have a boyfriend, here are some ways to help change your relationship status...
Attend social events and parties
If you are a party animal, then use that to your advantage. Instead of going for social events just to drink, change that and use these events as an opportunity to network and get to know people. Use that little liquid to give you the guts to approach a guy and chat him up. Now, people usually say that guys who like to party are not necessarily the best long-term relationship material. But you never know. Maybe, the guy is partying that hard to mask his loneliness. So instead of mopping around wondering when will I get a boyfriend, the when is in the now. So when you see a guy you like, go and talk to him. You'll never know how it will go if you don't at least try.
Join a club or social activities
Are you into a particular sport? Do you have hobbies? Do you enjoy volunteering? There are always clubs for various activities you can find within your area. Join a hiking club if that is what you are into. The thing is, its easier to talk to like-minded individuals whom you have shared interests. If it's a sports club, how about starting with offering them a challenge. The winner gets a date!
Friends of friends
You might think that you will sound desperate by asking a friend to play match maker if you have never had a boyfriend. But you know what, millions of people have found love that way. The good thing about being matched with friends of friends is that your friend knows both your characters. So they will find you someone they feel you will be compatible with. They could totally be someone who is the perfect match for you. So instead of beating yourself up with the why have I never had a boyfriend question, ask a friend to hook you up.
Online dating
Maybe you have never had a boyfriend because you are too busy to mingle with people. Maybe its because you are one of those guys who feel online dating is for desperate people. Well, that is where you are wrong. Online dating is for everyone. It is the easiest way to make friends and find love these days. There are quite a number of success stories courtesy of online dating. All you need to do is find a reputable website and you will be good to go. Remember to always have a good profile picture and state exactly what you are looking for to be matched well.
Take charge of your dating life
Don't just sit there, do something! Stop wondering why I ve never had a boyfriend or what age will I get a boyfriend and start looking for one. Start by finding someone you like and let them know that you are interested. If you are on an online dating site, don't just create a profile and wait for it to do the magic. The thing is, a man won't know you are interested if you don't at least show interest. You need to be brave enough to at least take a little leap. Seen someone you are interested in? Start the conversation. One glance won't get you out of your single status.
Are you still wondering will I ever get a boyfriend? Well, follow the above tips and find out what is it like to have a boyfriend. Remember, there is nothing wrong with you. Good things are just around the corner...
Read this article on how to date guys who have never had a girlfriend.
Responses to "Dating Advice: Never had a boyfriend before - What to do"
Be the first to leave a comment
You must be logged in to post a comment.